Discover the Power of Analysis Services: Unleash the Potential of Data Analytics!
Are you ready to dive into the world of advanced analytics and unleash the true potential of your data? Look no further! Our cutting-edge course, "Analysis Services: Unlocking Insights and Empowering Decision-Making," is here to transform the way you approach business intelligence and data analysis.
In this exhilarating learning journey, you will embark on a thrilling exploration of Analysis Services, a dynamic combination of two groundbreaking engines: VertiPaq and xVelocity. These engines provide an unrivaled analytical infrastructure for multidimensional cubes and Tabular Data Models, propelling your decision support and business analytics capabilities to new heights.
What sets this course apart is its unwavering focus on real-world applications. You will learn how to seamlessly integrate Analysis Services into popular data visualization tools like Power BI, Excel, and Reporting Services. Brace yourself for a mind-blowing adventure as you unlock enterprise-grade semantic data modeling capabilities, empowering you to effortlessly analyze and report on your data like never before.
But that's not all! We go beyond the surface to introduce you to the exciting world of Data Mining, a powerful form of Machine Learning. By delving into large datasets, you will uncover hidden patterns and trends, gaining invaluable insights that can revolutionize your decision-making process. From creating a Data Mining solution to comparing and validating different models, you will gain the expertise to make data-driven decisions with confidence.
And here's the cherry on top: we offer a comprehensive certification exam at the end of the course to put your newfound knowledge to the test. Successfully passing the exam will not only validate your skills but also open doors to exciting career opportunities in the rapidly evolving field of data analytics.
So, join us on this exhilarating journey and embark on a transformational learning experience. Don't miss this chance to become an analytical powerhouse, equipped with the skills to unlock hidden value in your data and drive informed business decisions.
Enroll today, and let the magic of Analysis Services reshape your understanding of data analytics. Your data's potential awaits!
Course Outline:
Module 1 – Introduction to Business Intelligence and Data Modeling
1.1 Course Introduction
1.2 Module 1 Introduction
1.3 Introduction to Business Intelligence
1.4 The Microsoft Business Intelligence Platform
1.5 Exploring a Data Warehouse
1.6 Exploring a Data Model
Module 2 – Multidimensional Databases
2.1 Module 2 Introduction
2.2 Introduction to Multidimensional Analysis
2.3 Overview of Cube Security
2.4 Creating and Configuring a Cube
2.5 Data Sources
2.6 Data Source Views
2.7 Adding a Dimension to a Cube
Module 3 – Cubes and Dimensions
3.1 Module 3 Introduction
3.2 Dimensions
3.3 Attribute Hierarchies and Relationships
3.4 Sorting and Grouping Attributes
3.5 Slowly Changing Dimensions
Module 4 – Measures and Measure Groups
4.1 Module 4 Introduction
4.2 Measures
4.3 Measure Groups and Relationships
4.4 Measure Group Storage
Module 5 – Introduction to MDX
5.1 Module 5 Introduction
5.2 MDX Fundamentals
5.3 Adding Calculations to a Cube
5.4 Querying a cube using MDX
Module 6 – Customizing Cube Functionality
6.1 Module 6 Introduction
6.2 Key Performance Indicators
6.3 Actions
6.4 Perspectives
6.5 Translations
Module 7 – Tabular Data Models
7.1 Module 7 Introduction
7.2 Introduction to Tabular Data Models
7.3 Creating a Tabular Data Model
7.4 Configure Relationships and Attributes
7.5 Configuring Data Model for an Enterprise BI Solution
Module 8 – Data Analysis Expressions (DAX)
8.1 Module 8 Introduction
8.2 DAX Fundamentals
8.3 Calculated Columns
8.4 Relationships
8.5 Measures
8.6 Time Intelligence
8.7 KPI
8.8 Parent-Child Hierarchies
Module 9 – Data Mining
9.1 Module 9 Introduction
9.2 Overview of Data Mining
9.3 Custom Data Mining Solutions
9.4 Validating a Data Mining Model
9.5 Consuming a Data Mining Model
9.6 Course Wrap Up
Frequently Asked Questions About Microsoft SQL Server Analysis Services (SSAS)
Who is the instructor for the course?
The instructor for this course is James Ring-Howell. James is a highly experienced professional with expertise as a Microsoft Certified Trainer, Developer, and Database Expert. With over 40 years of experience, he has developed applications for various industries, including Fortune 100 companies and small local businesses.
How is this Microsoft course delivered?
This Microsoft course is delivered online, allowing participants to access the content at their convenience. To access the course, you can subscribe to the All Access Monthly Subscription, which not only grants you access to this specific course but also provides over 2,500 hours of on-demand content. You can begin with a 7-day free trial, and there are no obligations or commitments. You also have the flexibility to cancel the subscription at any time.
What's the history of SSAS? How has it evolved?
The history of SQL Server Analysis Services (SSAS) dates back to 1996 when Microsoft entered the OLAP Server industry by acquiring Panorama Software's OLAP software technology. In the year 2000, the technology was rebranded as Analysis Services and introduced data mining services. Analysis Services 2000 brought significant improvements, including a more flexible dimension design and an advanced calculation engine.
In 2005, Microsoft released a major update known as the Unified Dimensional Model (UDM) in Analysis Services. This model offered support for multiple OLAP storage modes, including MOLAP, ROLAP, and HOLAP, providing neutrality in the ongoing MOLAP vs. ROLAP debate within the OLAP product landscape.
Since then, Analysis Services has continued to evolve with each new release, introducing enhancements and new features to meet the changing demands of data analysis and business intelligence.
Your Training Instructor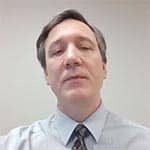 James Ring-Howell
Microsoft Certified Trainer | Microsoft Certified Developer | Database Expert
James is a full-stack developer with over 40 years of experience. He has developed applications across all major industries and for Fortune 100 companies as well as local small businesses. James has also been teaching technology courses for over 20 years. In addition to his extensive background in technology, he has also worked as a professional opera singer.