Course Description:
Unlock Your Potential as a Project Management Rockstar with CAPM® Certification!
Are you ready to take your career to the next level? Look no further! The Certified Associate in Project Management (CAPM®) is the ultimate asset that will make you stand out in today's competitive job market and skyrocket your success as a project management professional.
By becoming CAPM® certified, you'll gain a comprehensive understanding of the globally recognized standards and best practices in project management. This knowledge will not only boost your credibility but also empower you to excel in leading or collaborating with dynamic project teams.
Organizations that adhere to standardized project management practices consistently achieve exceptional results. The esteemed Pulse of the Profession® report attests to this fact. With your CAPM® certification, you'll be equipped with the know-how to drive success, surpassing expectations, and delivering outstanding outcomes. Employers will take notice of your proficiency, making you an invaluable asset to any organization.
Project management is a thriving profession, with an astounding 1.57 million new jobs being created each year. The demand for qualified project management practitioners has never been higher. By obtaining the CAPM® certification, you'll position yourself as a sought-after professional, opening doors to a world of exciting opportunities and rapid career growth. Say goodbye to stagnation and hello to an exciting journey filled with new challenges and triumphs.
But that's not all! The latest edition, the 6th edition of the PMBOK®, has taken the CAPM® to new heights. It recognizes the continuum of project management life cycles, ranging from predictive to adaptive approaches. As a CAPM® certified professional, you'll gain a profound understanding of key concepts, emerging practices, and trends in each knowledge area. Additionally, you'll learn the art of tailoring project management tools to maximize stakeholder value and ensure project success. With this knowledge, you'll be at the forefront of innovation, ready to tackle any project with confidence and finesse.
By earning your CAPM® certification, you'll become fluent in the global language of project management. It's not just a certification; it's a gateway to a vibrant community of professionals, organizations, and experts from around the world. Imagine the networking opportunities, knowledge sharing, and mentorship that await you. Connect with like-minded individuals, collaborate on exciting projects, and access a wealth of resources that will propel your career to new heights.
So, are you ready to unleash your true potential? Take the CAPM® course, conquer the exam, and transform your career into a thrilling adventure of success and fulfillment. Become a project management rockstar and embrace a future filled with endless possibilities. Enroll today and let your journey to excellence begin!
Course Outline:
Module 1: Getting Certified to take the Examination
Intro
Module 2: Techniques for Preparing for and Taking the Examination
Getting Certified to Take the Exam
Techniques for Preparing for the Exam
Module 3: Project Management Framework
PMBOK Framework prt1
PMBOK Framework prt2
PMBOK Framework prt3
Module 4: Project Integration Management
Project Integration Mgmt
Project Integration Mgmt prt2
Integration Questions
Module 5: Project Scope Management
Project Scope Mgmt
Project Scope Mgmt prt2
Scope Questions
Module 6: Project Schedule Management
Project Schedule Mgmt
Project Schedule Mgmt prt2
Project Schedule Mgmt prt3
Schedule Knowledge Questions
Module 7: Project Cost Management
Project Cost Mgmt
Earned Value Mgmt
Trend Analysis
Cost Questions
Module 8: Project Quality Management
Project Quality Mgmt
Quality Zero Defects
Control Quality
Quality Questions
Module 9: Project Resource Management
Project Resource Mgmt
Estimate Activity Resources
Manage Team
Resource Histogram
Resource Questions
Module 10: Project Communications Management
Project Communication Mgmt
Communication Methods
Communications
Communication Questions
Module 11: Project Risk Management
Project Risk Mgmt
Identify Risk
Quantitive Risk Analysis
Plan Risk Responses
Risk Questions
Module 12: Project Procurement Management
Project Procurement
Make or Buy
Share
Procurement Documents
Negotiations
Procurement Questions
Module 13: Project Stakeholder Management
Project Stakeholder Mgmt
Plan Stakeholder Engagement
Project Stakeholder Questions
CAPM Conclusion
Frequently Asked Questions About CAPM
What is the CAPM certification?
The Certified Associate in Project Management (CAPM) certification is a globally recognized credential offered by the Project Management Institute (PMI). It validates your knowledge and understanding of fundamental project management concepts and principles.
Why should I pursue the CAPM certification?
Pursuing the CAPM certification can be beneficial for several reasons. It provides you with a solid foundation in project management practices, which is valuable for entry-level or aspiring project managers. It enhances your professional credibility and can increase your job prospects and earning potential in the field of project management.
Who is eligible to apply for the CAPM certification?
To apply for the CAPM certification, you need to have a secondary degree (high school diploma or equivalent). Additionally, you must fulfill one of the following requirements: either have 1,500 hours of project experience or have completed 23 hours of formal project management education.
How can I prepare for the CAPM exam?
To prepare for the CAPM exam, you can consider various options. You may attend training courses specifically designed for CAPM candidates, which provide comprehensive exam preparation. Alternatively, you can opt for self-study using PMI's official CAPM Exam Prep materials. Additionally, there are online resources available, such as practice exams and study guides, to aid your preparation.
What topics are covered in the CAPM exam?
The CAPM exam covers a range of project management topics to assess your understanding of fundamental concepts. These topics include project integration management, scope management, time management, cost management, quality management, human resource management, communication management, risk management, procurement management, and stakeholder management.
How long is the CAPM exam, and how many questions are there?
The CAPM exam is a computer-based test comprising 150 multiple-choice questions. You will have a total of three hours to complete the exam.
How much does it cost to take the CAPM exam?
The cost of the CAPM exam varies depending on your PMI membership status and your geographical location. PMI members usually receive a discounted exam fee compared to non-members. For the most accurate and up-to-date information regarding exam fees, it is recommended to visit PMI's official website or contact them directly.
Is there a time limit for completing the CAPM certification?
Once you pass the CAPM exam and earn the certification, it is valid for a period of five years. To maintain your certification, you will need to accumulate a certain number of professional development units (PDUs) within this five-year period.
Are there any prerequisites for CAPM training?
No, there are no prerequisites for CAPM training. It is designed to provide foundational knowledge to individuals interested in project management, including those with limited professional experience. CAPM training serves as an entry point into the project management field.
Can I use CAPM as a stepping stone to the Project Management Professional (PMP) certification?
Yes, the CAPM certification can serve as a stepping stone to the Project Management Professional (PMP) certification. By obtaining the CAPM certification, you gain essential project management knowledge and experience, which can be valuable when pursuing the PMP certification later in your career. The CAPM certification acts as a precursor and helps you build a strong foundation before advancing to the more rigorous PMP certification.
Your Training Instructor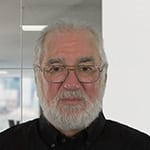 Pete Matassa
Project Management Consultant and Trainer
Pete is the president of Technology, Inc., a Project Management Training and Consulting company that provides custom Project Management solutions. He has over 30 years of experience in professional/management positions. His professional credentials include an MBA; PMI ® PMP ®; PMI-ACP ®; Agile Hybrid Project Pro Micro-Credential, MCTS – MS Project 2007 & 2010; CompTIA Project+; CompTIA A+; CompTIA Net+; CompTIA i-Net+; CompTIA Server+. In addition to managing projects and IT and Accounting professionals, Pete has over 25 years of experience developing and instructing project management, MS Office, MS Project, and business soft skills courses. Pete's instruction style emphasizes both learning the required body of knowledge and understanding how to use that knowledge in real-world situations. His style is to integrate his experiences into the training environment to take advantage of people's natural inclination to learn through stories.