Introducing our dynamic and transformative online safety training course! Are you ready to take your workplace safety knowledge to new heights? Look no further than our OSHA-certified training program designed to empower individuals and organizations in mastering the art of maintaining a safe and healthy work environment.
Join us on an exhilarating journey where you'll explore the intricacies of OSHA regulations and gain a deep understanding of general industry health and safety standards. Whether you're an employee seeking personal growth or a dedicated team striving for excellence, this course is tailor-made for you.
What sets our program apart is its unparalleled convenience and accessibility. With our user-friendly online platform, you can learn at your own pace, eliminating the constraints of traditional classroom settings. Embrace the freedom to study whenever and wherever you choose, fitting seamlessly into your busy schedule.
But let's not forget about the extraordinary benefits you'll reap along the way. By engaging in our OSHA Outreach Training Program, you'll become a beacon of workplace safety expertise. Equip yourself with the knowledge to identify and mitigate potential hazards, safeguarding the well-being of your colleagues and yourself.
But wait, there's more! As a testament to your commitment, you'll receive a prestigious OSHA certification upon successfully completing the course. This industry-recognized credential will boost your professional profile, opening doors to exciting career opportunities and demonstrating your dedication to a safe work environment.
Prepare for success with our comprehensive exam, meticulously designed to reinforce your understanding of the material covered. You'll not only solidify your knowledge but also gain the confidence to navigate real-world safety challenges with ease. Our expert trainers will guide you every step of the way, ensuring you're fully prepared to excel in the exam and beyond.
So, are you ready to elevate your safety game and become a champion of workplace well-being? Enroll now in our invigorating OSHA training course and unlock a world of safety expertise, professional growth, and endless possibilities. Join the ranks of safety enthusiasts who are reshaping the future of work—one safe step at a time.
Course OSHA topics in this online safety training course include:
Title 8 General Industry Standards and Compliance
Outreach Training Programs as well as those which are most hazardous in general industry
Injury and Illness Prevention Program
Cal/OSHA training guidelines
Upon course completion
This course is designed to help students understand the relationship between OSHA (Occupational Safety and Health Administration) and Cal/OSHA (California Division of Occupational Safety and Health) standards, policies, and procedures. By the end of this course, students will be able to:
Understand the relationship between OSHA and Cal/OSHA: Students will learn about the roles and responsibilities of both OSHA and Cal/OSHA in enforcing workplace safety and health regulations. They will understand how Cal/OSHA adopts and enforces standards that are specific to California, while still aligning with OSHA's federal standards.
Identify hazards in the general industry: Students will be trained to recognize and identify common hazards that can occur in general industry settings. This may include hazards related to machinery, electrical systems, chemicals, ergonomics, fall protection, and other occupational risks.
Locate and determine appropriate Cal/OSHA General Industry Standards: Students will become familiar with the Cal/OSHA General Industry Standards and learn how to find and interpret the specific standards that apply to their workplaces. They will understand how to navigate the Cal/OSHA website or other resources to access the relevant regulations.
Describe the use of Cal/OSHA General Industry Standards to supplement safety and health programs: Students will learn how to integrate Cal/OSHA General Industry Standards into their ongoing safety and health programs. They will understand the importance of using these standards as a supplement to establish and maintain effective safety practices in their workplaces.
This course meets the requirement of the annual training for generalized work areas only.
What you will learn in this OSHA training course:
Demonstrate knowledge of hazards in the workplace such as slips, falls, fires, and burns
Knowledge of PPE and prevention of respiratory illness
Demonstrate knowledge of MSDS sheets with the importance and requirements of each chemical
Knowledge of fire and electrical safety
This course is intended for any student or employer that requires annual required training to meet federal guidelines.
About CAL/OSHA Standards
With a focus on general industry standards and adherence to Title 8 Industrial Relations of the California Code of Regulations (CCR), CAL/OSHA Standards for General Industry (OSHA 5119) was created in partnership with the California Occupational Safety and Health Administration. In this online OSHA training course, you will discover key safety subjects like:
Injury and Illness Prevention Program (IIPP)
Multi-employer and dual employer
Machinery and Machine Guarding
Hazardous Materials
Confined Space
Industrial Hygiene
Lockout/Tagout
Ergonomics
Electrical Safety
Heat Illness Prevention
You will obtain a deeper understanding of the relationship between OSHA and Cal/OSHA Standards, policies, and procedures by taking this course. You'll know exactly how to identify risks specific to the general industry, uncover pertinent legislation quickly, interpret General Industry Standards correctly, and consistently apply all Cal/OSHA regulations to strengthen your current safety program!
Course Outline:
Module 1: The Basics
The Basics
Module 2: Construction and Facility
Construction and Facility
Module 3: MSDS Sheets
MSDS Sheets
Module 4: OSHA in Healthcare
OSHA in Healthcare
Module 5: Other Risk Areas
Other Risk Areas
Frequently Asked Questions About OSHA Training
Who is this OSHA training course intended for?
This OSHA training course is designed for individuals who are interested in understanding and implementing the Occupational Safety and Health Administration (OSHA) standards in the general industry. It is particularly beneficial for employees and groups seeking knowledge about California's Occupational Safety and Health Administration (Cal/OSHA) General Industry Standards.
What are the key topics covered in this OSHA training course?
This OSHA training course covers a range of essential topics. It delves into Title 8 General Industry Standards and Compliance, Outreach Training Programs, Injury, and Illness Prevention Programs, as well as Cal/OSHA training guidelines. Additionally, it provides insights into workplace hazards such as slips, falls, fires, and burns, emphasizes the importance of personal protective equipment (PPE) and preventing respiratory illnesses, and educates participants on the significance and requirements of Material Safety Data Sheets (MSDS) for different chemicals.
What skills will I acquire upon completing this OSHA training course?
Upon completing this OSHA training course, participants will acquire valuable skills and knowledge. They will gain a comprehensive understanding of the relationship between OSHA and Cal/OSHA Standards, policies, and procedures. They will be able to identify hazards commonly found in the general industry, locate and determine the appropriate Cal/OSHA General Industry Standards, policies, and procedures, and effectively utilize these regulations to enhance ongoing safety and health programs within their organizations.
Does this OSHA training course fulfill any regulatory requirements?
Yes, this OSHA training course satisfies the annual training requirement for generalized work areas. By completing this course, participants fulfill their obligations to receive the necessary training mandated by regulatory standards.
What is OSHA and why is it important?
OSHA, the Occupational Safety and Health Administration, is a federal agency responsible for ensuring safe and healthy working conditions for employees. OSHA plays a vital role in setting and enforcing standards, as well as providing training, outreach, education, and assistance. OSHA training is crucial because it helps both employers and employees understand, prevent, and mitigate safety and health hazards in the workplace. By adhering to OSHA standards, organizations can promote a safer work environment, improve overall efficiency, boost employee morale, and reduce the incidence of work-related injuries and illnesses.
How does OSHA assist in training requirements?
OSHA assists employers in meeting their training requirements by providing comprehensive information on the specific training obligations they need to fulfill. OSHA offers a range of resources such as free publications, videos, and other assistance to help employers understand and comply with the training requirements. These resources enable employers to effectively train their workers and ensure that they are equipped with the necessary knowledge and skills to maintain a safe and healthy workplace.
Your Training Instructor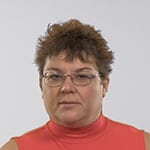 Wendy Bell
Instructor
Wendy is a certified coder with accreditation through AAPC. She has worked in healthcare for twenty-plus years and has worked in multiple specialties such as Radiology, family practice, chiropractic, OB/GYN, Orthopedics, and more. She has been an active member of her local AAPC chapter and served as Vice President and Member Education roles. Wendy not only educates; she continues to in the field daily as a consultant to help providers find cash flow problems and get them resolved quickly.
Personally, she lives in Naples, Maine during the summer months and Florida in the winter, giving her the best of both worlds. She has two grown daughters and a sweet granddaughter. In her free time, she enjoys camping, travel, and is a giant Patriots fan.