In the present day, amid a fiercely competitive employment landscape, distinguishing oneself and progressing in one's career frequently necessitates obtaining specialized certifications. For individuals with aspirations to enter the realm of project management, the Certified Associate in Project Management (CAPM) certification represents a highly advantageous initial step.
It serves as a testament to your unwavering dedication to the profession and your resolute commitment to acquiring the fundamental expertise and competencies essential for effective project management. 
At Dooey, we understand the significance of the CAPM Training Course and offer a comprehensive CAPM Prep Course. In this blog, we'll explore what the CAPM certification entails, why it's valuable, and how Dooey's course can be your pathway to success.
Understanding the CAPM Certification:
The CAPM certification, provided by the Project Management Institute (PMI), is meticulously crafted for individuals who are in the early stages of their project management careers. It stands as an introductory-level certification that affirms your grasp of fundamental project management principles, vocabulary, and methodologies.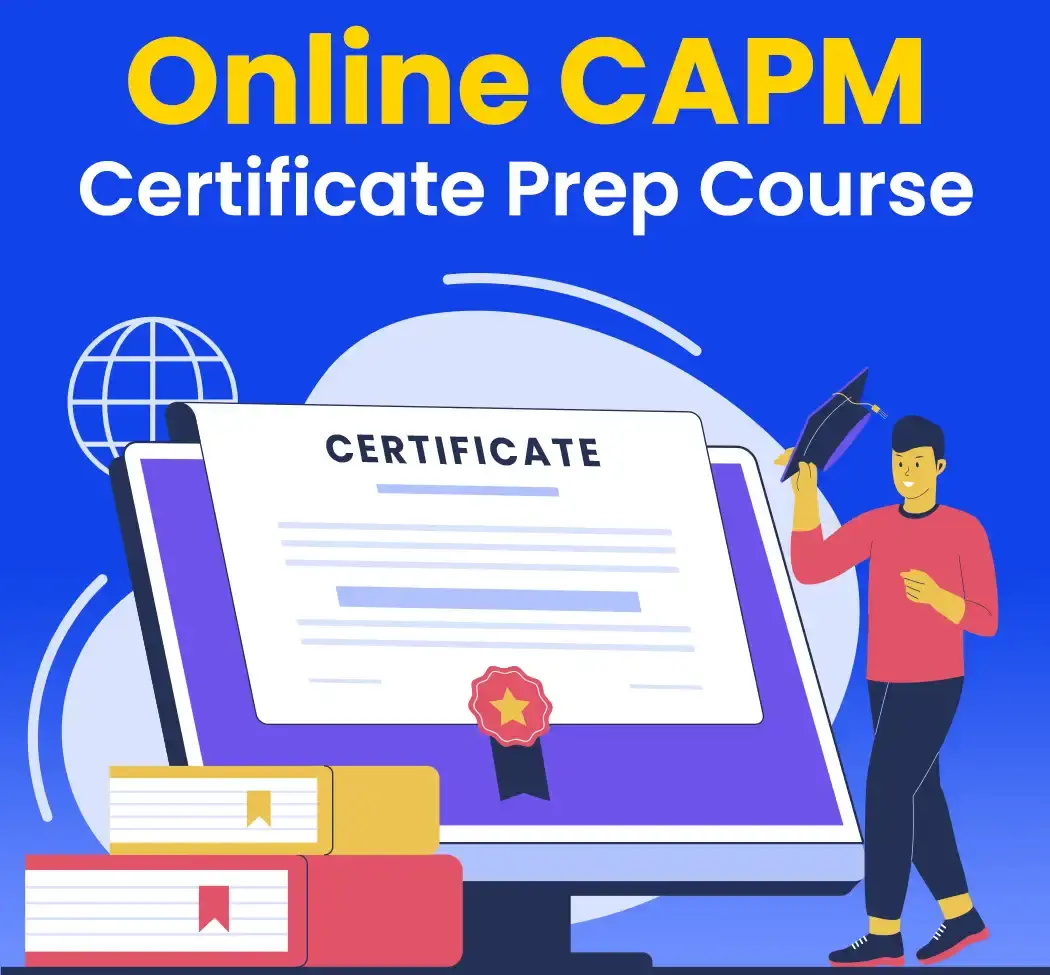 Although it might not necessitate the same depth of experience as the Project Management Professional (PMP) certification, it undeniably holds significant worth for those embarking on their project management odyssey.
Key Benefits of CAPM Certification:
Career Advancement: The CAPM certification can open doors to project management positions and career opportunities. Many employers prefer or require candidates to have this certification.
Knowledge Enhancement: Through CAPM training, you'll gain a strong foundation in project management principles. This knowledge is invaluable in managing projects effectively.
Global Recognition: CAPM is recognized worldwide, making it a valuable credential for those seeking international job opportunities.
Increased Earning Potential: CAPM-certified professionals often command higher salaries than their non-certified counterparts.
Professional Growth: Achieving the CAPM certification demonstrates your commitment to your professional growth and development.
Why Choose Dooey's CAPM Prep Course:
Dooey's CAPM Prep Course is designed to help you succeed in your CAPM certification journey. Here's why it's the best choice:
Comprehensive Curriculum: Our course covers all the essential topics and knowledge areas required for the CAPM exam. You'll receive in-depth instruction on project management principles, processes, and best practices.
Experienced Instructors: Learn from certified project management professionals with years of industry experience. Our instructors provide expert guidance and insights.
Practice Exams: We offer practice exams that mimic the format and difficulty of the actual CAPM exam. This allows you to assess your readiness and build confidence.
Flexible Learning: Dooey's online platform provides 24/7 access to course materials, enabling you to study at your own pace and convenience.
Community and Support: Join a community of learners pursuing their CAPM certification. Connect with peers and instructors, share experiences, and get your questions answered.
Proven Success: Our CAPM Prep Course has a track record of success, with many of our participants passing the CAPM exam on their first attempt.
How to Get Started with Dooey's CAPM Prep Course:
Enroll: Visit our website and enroll in the CAPM Prep Course.
Access Course Materials: Once enrolled, you'll gain access to all course materials, including video lessons, study guides, and practice exams.

Study and Practice: Dedicate time to study and practice regularly. Take advantage of our practice exams to gauge your progress.

Connect with the Community: Engage with the Dooey community of learners. Share your insights and seek help when needed.
Schedule Your Exam: When you feel confident in your knowledge and preparedness, schedule your CAPM exam through PMI's website.
Achieve Success: With your dedication and Dooey's resources, you'll be well-prepared to pass the CAPM exam and earn your certification.
Conclusion:
The CAPM certification is a valuable credential for anyone aspiring to embark on a project management career. 
It's a recognized standard that showcases your commitment to the profession and your dedication to mastering project management fundamentals. Dooey's CAPM Prep Course is your ideal companion on this certification journey, offering comprehensive content, expert instruction, practice exams, and a supportive community. 
Enroll today and take the first step towards a rewarding career in project management.