Project Management Professional (PMP Certification Prep) 6th edition PMBOK
Introducing the PMP Certification Prep: Unleash Your Project Management Potential!
Are you ready to take your project management career to exhilarating heights? Look no further than the Project Management Professional (PMP) certification, the crowning achievement for aspiring project managers worldwide! Join the league of elite professionals who have unlocked endless opportunities and skyrocketed their success with this globally-recognized training certification.
Embark on a transformative journey as you immerse yourself in the PMP Certification Prep course, meticulously designed to equip you with the skills, knowledge, and confidence needed to conquer any project, in any industry, using any methodology, across the globe. This is your ticket to becoming a sought-after project leader who can spearhead success in today's dynamic business landscape.
Why choose the PMP Certification Prep? Let's delve into the exhilarating benefits that await you:
Elite Industry Recognition: Elevate your professional status to new heights with the PMP certification, acknowledged and respected by industry leaders worldwide. This prestigious credential sets you apart as an exceptional project management professional, instantly attracting attention from top employers and opening doors to remarkable career advancements.
Global Versatility: Unleash your potential to work anywhere your heart desires! The PMP certification is not confined to a specific industry or location. With this powerful qualification, you become a globally sought-after talent, capable of leading projects in diverse sectors, be it technology, healthcare, construction, finance, or any other field that ignites your passion.
Master Any Methodology: Whether you prefer traditional approaches or embrace agile methodologies, the PMP Certification Prep has got you covered. This comprehensive course immerses you in a wide range of project management methodologies, ensuring you possess the flexibility and adaptability to tackle any project challenge that comes your way. Agile, waterfall, hybrid—whatever the methodology, you'll be ready to excel!
Acquire Invaluable Skills: Project management is both an art and a science, and the PMP Certification Prep unveils the secrets to mastering this craft. Gain a deep understanding of project initiation, planning, execution, monitoring, and closing phases. Sharpen your leadership, communication, risk management, and stakeholder engagement skills—essential attributes that set extraordinary project managers apart from the rest.
Unleash Exam Excellence: The PMP certification exam may seem daunting, but fear not! Our course is tailored to equip you with the knowledge, strategies, and confidence to ace the exam with flying colors. Benefit from expert-led instruction, comprehensive study materials, practice exams, and invaluable tips and tricks that will empower you to tackle each exam question with ease and precision.
Ignite your project management prowess and propel your career to dazzling new heights with the PMP Certification Prep! Join a vibrant community of like-minded professionals, harness the power of industry-leading knowledge, and embrace a future brimming with unlimited opportunities. Enroll now and embark on a transformational journey that will redefine your professional trajectory!
This course properly reflects the changes made to the PMBOK® 6th edition examination as of January 2, 2021.
What will you learn?
The concepts that are covered in the PMP® examination provide a knowledge base for PMP Certification examination preparation.
Who is this course for?
Experienced Project Managers that meet PMI® hands-on project experience and educational requirements for taking the examination.
The course covers PMP® examination application requirements, application procedures, and the types of questions that are presented in the examination. It also discusses post-exam requirements for maintaining the PMP certification. An overview of how the exam is structured and preparation tips are included.
To comply with the PMP® examination update of January 2, 2021, this PMP Certification prep course is structured to cover the Project Management Domains, People, Processes, and Business Environment, with corresponding Project Management concepts mapped to their domain. As such, the Process Domain is represented by relevant Project Management Framework concepts and Process-related Project Management Knowledge Areas.
The Project Management Domain includes:
Project Integration Management
Project Scope Management
Project Schedule Management
Project Cost Management
Project Quality Management
Project Risk Management
Project Procurement Management.
The People Domain in this PMP Certification prep course is represented by:
Project Communications Management
Project Resource Management
Project Stakeholder Management Knowledge Areas
The Business Environment Domain is represented by the Project Framework concepts relating to Business Environment.
The course also addresses Agile and Agile Hybrid concepts as they correspond to the Project Management Framework and the Project Management Knowledge Areas to ensure relevant topics are covered.
Course Outline:
Module 1: Preparing for and Taking the Exam
Preparing to Take the Exam and Instructor Introduction
Getting Certified to take the Examination
Examination Characteristics
Test-Taking Tips and Techniques
Question Formats
Post Certification Requirements
Module 2: Process Domain
Process Domain and Framework defined
Predictive, Iterative, Incremental and Adaptive Project Life Cycles
Framework Definitions
Project Manager Skills
Framework Key Points to Remember
Framework Example Questions Review
Project Integration Management Knowledge Area Defined
Knowledge Area Process Mapping and Definitions
Develop Project Charter and Develop Project Management Plan
Direct and Manage Project Work, Manage Project Knowledge, and Monitor and Control Project Work
Perform Integrated Change Control
Close Project or Phase
Integration Key Points to Remember
Integration Example Questions Review
Project Scope Management Knowledge Area Defined
Plan Scope Management and Collect Requirements
Nominal Group Technique (Delphi-Opinion Technique)
Define Scope and Create WBS
Breakdown Structures Used in WBS Dictionary
Validate Scope and Control Scope
Defining Requirements in Agile
Prioritizing requirements in Agile, Definition of Done, and Rolling Wave Planning
Scope Key Points to Remember
Scope Example Questions Review
Project Schedule Management Knowledge Area Defined
Plan Schedule Management, Define Activities, and Sequence Activities
Dependencies, Predecessors, Leads, and Lags
Estimate Activity Durations
Develop Schedule
Critical Path Method
Schedule Compression
Resource Leveling, Schedule Format, and Control Schedule
Agile Estimating
Agile Schedule Planning and Reporting
Schedule Key Points to Remember and Example Question review
Project Cost Management Knowledge Area Defined
Plan Cost Management and Estimate Cost
Types of Cost, Expected Present Value, Sunk Costs, and Depreciation
Life Cycle Costing, Status Reporting, and Determine Budget
Control Costs, and Earned Value Management
Earned Schedule, and Agile Cost Control
Cost Key Points to Remember
Cost Example Questions Review
Project Quality Management Knowledge Area Defined
Plan Quality Management
Manage Quality
Control Quality
Continuous Improvement in Agile-Adaptive Life Cycles – Kaizen and Process Analysis
Continuous Improvement in Agile-Adaptive Life Cycles – Retrospectives
Quality Key Points to Remember
Quality Example Questions Review
Project Risk Management Knowledge Area Defined
Risk Management Plan and Identify Risks
Risk Register and Issues Vs Risk
Perform Qualitative and Quantitative Risk Analysis
Plan Risk Responses
Implement Risk Responses and Monitor Risks
Agile Risk Tools and Risk Key Points to Remember
Risk Example Questions Review
Project Procurement Management Knowledge Area Defined
Plan Procurement Management and Conduct Procurements
Contracts
Share and Point of Total Assumption
Procurement Documents
Non-Competitive Awards and Control Procurements
Agile Contracts
Procurement Key Points to Remember and Example Questions Review
Module 3: People Domain
People Domain and Project Communications Management Knowledge Area Defined
Plan Communications Management
Manage and Monitor Communications
Agile Communications
Communications Key Points to Remember
Communications Example Question Review
Project Stakeholder Management Knowledge Area Defined
Stakeholder Position Descriptions
Identify Stakeholders
Plan Stakeholder Engagement and Manage Stakeholder Engagement
Monitor Stakeholder Engagement and Agile Stakeholder Engagement Techniques
Stakeholder Management Key Points to Remember
Stakeholder Management Example Question Review
Resource Management Knowledge Area Defined
Plan Resource Management and Estimate Activity Resources
Acquire Resources and Develop Team
Manage Team
Control Resources and Agile Teaming Concepts
Other Agile Teaming Concepts
Agile Team Roles and Troubleshooting Agile team issues
Resources Key Points to Remember
Resources Example Question Review
Module 4: Business Environment Domain
Business Environment Domain Defined
Project Selection Tools
PMO, Organizational Structure, and Reports
Agile in the Business Environment
Business Environment Key Points to Remember and Example Question Review
Course Closing
Frequently Asked Questions About Project Management Certification
What is the PMP certification?
The Project Management Professional (PMP) certification is a globally recognized professional designation for individuals working in project management. It signifies that a person has the knowledge, skills, and experience necessary to effectively manage projects.
Who should consider getting PMP certified?
The PMP certification is beneficial for individuals involved in project management, including project managers, team leaders, and those aspiring to become project managers. It is particularly valuable for professionals looking to advance their careers in project management and increase their credibility in the industry.
What is the PMBOK Guide?
The PMBOK (Project Management Body of Knowledge) Guide is a comprehensive guidebook published by the Project Management Institute (PMI). It serves as a standard reference for project management practices and knowledge areas. The PMP exam is based on the content covered in the PMBOK Guide.
What are the eligibility requirements for the PMP certification?
To be eligible for the PMP certification, individuals need to meet certain requirements. They must have a four-year degree (bachelor's or global equivalent) and at least three years of experience in project management, with a minimum of 4,500 hours leading and directing projects. Alternatively, individuals with a high school diploma or an associate's degree need to have five years of project management experience, with a minimum of 7,500 hours leading and directing projects.
Is there any specific training required to take the PMP exam?
While PMI does not mandate specific training, it highly recommends taking formal PMP certification preparation courses. These courses provide comprehensive coverage of the PMBOK Guide content and help individuals effectively prepare for the exam, increasing their chances of success.
How should I prepare for the PMP exam?
To prepare for the PMP exam, it is recommended to:
a. Familiarize yourself with the PMBOK Guide and its knowledge areas, understanding the key concepts and processes.
b. Consider enrolling in a PMP certification prep course or using self-study resources to gain a deeper understanding of project management principles.
c. Take practice exams to assess your knowledge and identify areas for improvement.
d. Create a study plan with dedicated time for exam preparation, ensuring coverage of all knowledge areas.
e. Review project management concepts and best practices, reinforcing your understanding through practical examples.
f. Join study groups, forums, or professional networks to engage in discussions and gain additional support from peers.
What is the PMP exam format?
The PMP exam consists of 200 multiple-choice questions that need to be completed within a four-hour timeframe. The questions cover various aspects of project management, including project initiation, planning, execution, monitoring and controlling, and project closure. The exam evaluates your knowledge, ability to apply project management concepts and analyze project scenarios.
How can I maintain my PMP certification once I pass the exam?
To maintain your PMP certification, you need to earn 60 professional development units (PDUs) within a three-year certification cycle. PDUs can be obtained through activities such as attending training programs, conferences, and webinars, and contributing to the profession through volunteering or publishing articles. This ensures that PMP-certified professionals stay updated with the latest trends and best practices in project management.
What are the benefits of PMP certification?
PMP certification offers several advantages, including:
a. Increased job opportunities and improved career prospects in project management.
b. Recognition of your expertise, skills, and experience in the field.
c. Higher earning potential and enhanced marketability to employers. d. Access to a global network of project management
d. Access to a global network of project management professionals through PMI, facilitating knowledge sharing and professional connections.
e. Improved project management performance and higher success rates in delivering projects.
f. Increased confidence in effectively managing projects and leading project teams.
g. Demonstrated commitment to professional development and continuous learning in project management.
Your Training Instructor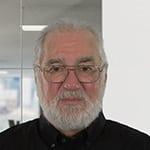 Pete Matassa
Project Management Consultant and Trainer
Pete is the president of Technology, Inc., a Project Management Training and Consulting company that provides custom Project Management solutions. He has over 30 years of experience in professional/management positions. His professional credentials include an MBA; PMI ® PMP ®; PMI-ACP ®; Agile Hybrid Project Pro Micro-Credential, MCTS – MS Project 2007 & 2010; CompTIA Project+; CompTIA A+; CompTIA Net+; CompTIA i-Net+; CompTIA Server+. In addition to managing projects and IT and Accounting professionals, Pete has over 25 years of experience developing and instructing project management, MS Office, MS Project, and business soft skills courses. Pete's instruction style emphasizes both learning the required body of knowledge and understanding how to use that knowledge in real-world situations. His style is to integrate his experiences into the training environment to take advantage of people's natural inclination to learn through stories.