Certified Information Systems Auditor (CISA)
Supercharge your career and unlock boundless opportunities with the exhilarating Certified Information Systems Auditor (CISA) certification course! Are you ready to skyrocket your professional journey and become a sought-after expert in IT auditing, control, and assurance? Look no further, because the CISA certification is your passport to success in the dynamic world of information systems.
Elevate Your Expertise: As a CISA-certified professional, you'll possess a treasure trove of skills and knowledge that will set you apart from the crowd. Delve into the realms of risk-based audit processes, and learn to seamlessly navigate the complex landscape of IT systems. Armed with this comprehensive skill set, you'll become the go-to authority in your organization for auditing, monitoring, and controlling IT systems.
Unrivaled Recognition: The CISA certification is an internationally acclaimed badge of distinction. Join the ranks of auditors who have solidified their reputation as industry leaders. Gain the recognition you deserve from regulators, auditors, customers, and stakeholders, both internally and externally. Your CISA credentials will command respect and catapult your professional credibility to dazzling heights.
Accelerate Your Career Trajectory: Whether you're a budding IT professional or a mid-career expert, the CISA certification is your ultimate springboard to success. Witness your tactical skills soar to new heights as you master the art of compliance management, vulnerability assessment, and implementing effective controls. With CISA, you'll seize every opportunity to maximize profitability and deliver outstanding value to businesses across industries, globally.
Cutting-Edge Curriculum: The CISA course is meticulously designed to mirror the latest industry demands and emerging trends. Benefit from the expertise of international subject matter experts and prominent industry leaders who have contributed to the development of the course. Immerse yourself in a comprehensive curriculum that covers five distinct domains, empowering you with real-world knowledge and practical skills that can be immediately applied in your professional endeavors.
Thrilling Exam Adventure: Brace yourself for a thrilling 150-question exam that will put your skills to the test. Embrace the challenge and showcase your proficiency across all domains, leaving no doubt about your capabilities as a CISA-certified professional. With each question answered you'll inch closer to achieving this coveted certification, securing a vibrant future filled with exciting opportunities.
Take the leap and embark on a transformative journey with the CISA certification course. Unleash your potential, stand at the forefront of technological advancements, and become the trusted guardian of IT systems. Seize the moment, and let the CISA certification propel you toward a thrilling and rewarding career like no other!
JOB PRACTICE DOMAINS
21% of the exam covers the information systems auditing process
17% of the exam covers governance and management of IT
12 % is on information systems acquisition, development, and implementation
23% of the test covers information systems operations and business resilience
27% covers the protection of information assets
VARIOUS JOBS AND ROLES WITHIN THE INFORMATION SECURITY FIELD AS AN INFORMATION SYSTEMS AUDITOR (CISA) CERTIFICATE HOLDER.
Technology Auditor
Certified Internal Auditor
Systems Auditor and Audit Managers (or Internal Audit Manager)
Compliance Analyst
Security Officer
Chief Technology Officer
Privacy Officers
Course Outline:
Module 1 – The Audit Process
Introduction
Audit Process
Auditing Standards
Auditing Guidelines
Cobit Model
Audit Management
Internal Control Classifications
Planning
Program
Evidence
Audit Control Evaluation
CSA Control Self-Assessment
Module 2 – Audit Governance and Compliance
IT Governance
Governance & Security Policies
Outsourcing & Governance
Outsourcing & Globalization
Organizational Compliance
IT Strategy
IT Performance
Module 3 – System Infrastructure, Project Management, and Testing
System & Infrastructure
Requirements
Project Management Tools – Part 1
Project Management Tools – Part 2
Applications
Agile Development
Monitoring & Controlling
Acquisition Process
Testing Process
Information Systems Maintenance Practices
Data Conversion Tools
Module 4 – Media Disposal, Reviews, and System Maintenance
Media Disposal Process
Post Implementation Review
Periodic Review
System Maintenance
Module 5 – IT Service Level Management
IT Service Delivery and Support
How to Evaluate Service-Level Management Practices
Operations Management
Databases
Structured Query Language (SQL)
Monitoring Performance
Source Code and Performance Monitoring
Patch Management
Incident Management
Hardware Component Types
Network Component Types
Module 6 – Auditor Technical Overview
IS Auditor Technical Overview
Security Design
Monitoring Systems
Types of Attacks
Cryptography
Encryption
Asymmetric Encryption
Digital Certificate
Different Kinds of Attacks
Access Controls
Identification and Authentication
Physical Access Exposure
Environmental Security
Network Security Devices and Network Components
Network Address Translation
Virtual Private Networks (VPNs)
Voice System Risks
Intrusion Detection
Firewalls
Firewall Implementation
Network Access Protection
HoneyPot
Risks to Portable and Wireless Devices
Bluetooth
OSI Networking
Managing Data
Module 7 – Business Continuity and Disaster Recovery
Business Continuity and Disaster Recovery
Fault Tolerance
Business Continuity and Disaster Recovery Regulations
Frequently Asked Questions About Certified Information Systems Auditor (CISA)
What is the Certified Information Systems Auditor (CISA) certification?
The Certified Information Systems Auditor (CISA) certification is a globally recognized credential offered to professionals who demonstrate expertise in auditing information systems. It covers domains such as IT governance, acquisition and implementation of IT systems, operations and business resilience, and protection of information assets. CISA-certified professionals are highly regarded for their ability to manage risks, ensure compliance, and deliver value to organizations.
What does the CISA course from ITU Online include?
The CISA course from ITU Online provides comprehensive training materials for aspiring CISA professionals. It consists of 12 training hours, 74 video lectures, 7 topics covering different domains, and 55 practice questions. The course is part of the All Access Monthly Subscription, which grants access to over 2,500 hours of on-demand content. ITU Online offers a 7-day free trial without any obligation, allowing students to explore the course before making a commitment.
Who should consider obtaining the CISA certification?
The CISA certification is ideal for individuals at the beginner to mid-career level in the IT field. It is particularly beneficial for those seeking to enhance their knowledge and credibility in implementing risk-based audit processes. Holding a CISA certification brings recognition in various internal and external interactions, such as with auditors, regulators, customers, and other stakeholders. It serves as a significant milestone for career advancement in the information systems auditing industry.
How does the CISA certification differ from other information security certifications?
The CISA certification differentiates itself by focusing primarily on information systems auditing rather than general information security. While other certifications may cover a broader range of IT security topics, the CISA certification specifically emphasizes the ability to audit, control, monitor, and assess IT and business systems using a risk-based approach. It equips professionals with the skills required to evaluate the effectiveness of controls and identify vulnerabilities in an organization's information systems.
What are the prerequisites for obtaining the CISA certification?
To obtain the CISA certification, candidates must meet certain education and work experience requirements in addition to passing the CISA exam. These requirements include a minimum of five years of professional experience in information systems auditing, control, or security (or a combination of relevant education, work experience, and other certifications). It is not mandatory to fulfill the experience requirements before taking the exam. However, once the exam is passed, individuals have a five-year window to meet the experience criteria and apply for CISA certification.
How can I prepare for the CISA exam?
The CISA exam is known for its comprehensive coverage of technology and auditing topics, making preparation essential. In addition to enrolling in an exam prep course like the one offered by ITU Online, you can take the following steps to prepare effectively:

Familiarize yourself with the CISA exam content by reviewing the official exam syllabus.
Utilize practice exams and study guides to assess your knowledge and identify areas of improvement.
Engage in self-study using recommended reference materials, such as textbooks and online resources.
Join study groups or online forums to discuss concepts and exchange insights with fellow candidates.
Develop effective exam-taking strategies, including time management and understanding the question format.
YOUR TRAINING INSTRUCTOR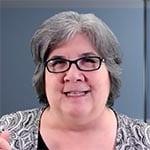 CHRYS THORSEN
Education and Technology Expert
Chrys is an education and technology expert who specializes in enterprise-level IT infrastructure consulting and certified training of trainers. In her career, she has garnered 35 IT Certifications including Cisco CCSI/CCNP, CISSP, CISA, MCSE/MCITP, and many more. She has also authored 40 published certification textbooks and is currently working on the new CompTIA PenTest+ courseware.