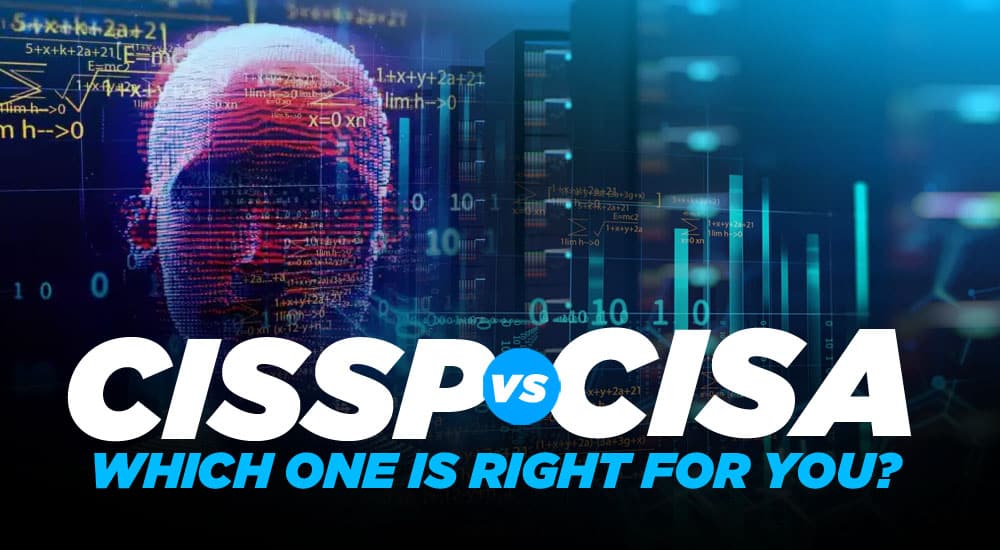 If you are in the field of cybersecurity or an IT professional looking to expand their career in cybersecurity, you may be in the process of considering CISA vs. CISSP certifications. With so many certification options available to complete, it can be hard to know which one is right for you and your career goals.
Studies show that the world is more online now than ever before, and many organizations will remain with remote work options. This shift has led to many improvements in how governments handle cybersecurity.
Suppose you are a contractor or employee for a business with contracts with the United States federal government. In that case, you are aware of the Executive Order on Improving the Nation's Cybersecurity from the United States government. If you are unaware, the purpose of the order is to mandate a modernization of the cybersecurity infrastructure of the U.S. Government.
---
CISA vs. CISSP vs. CISM
This online societal focus translates to specialized training and certifications for both the individual and businesses. (ISC)² and CISSP and ISACA and CISA or CISM will come upon an easy search for certificates related to the National Institute of Standards and Technology (NIST) standards.
In short, the CISSP is focused more on technical knowledge at the managerial level, while the CISA and CISM exams focus on analysis and business operations involving technology. The CISSP, CISA, and CISM are all valuable tools in a cybersecurity professional's career, but you need to understand the differences if you have a specific career goal in mind.
---
Certifications from the International Information Systems Security Certification Consortium (ISC)²
(ISC)² is an international, nonprofit memberships association for information security technology leaders and professionals. Certifications from (ISC)² are globally recognized, and members must abide by a strict Code Of Ethics.
---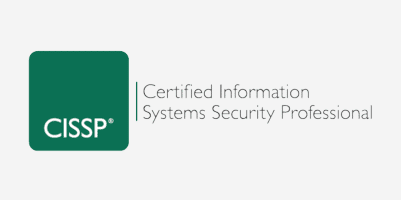 The Certified Information Systems Security Professional (CISSP)
The CISSP is one of the most valued certifications available for cybersecurity leadership and operations professionals. The CISSP is ideal for experienced practitioners, managers, and executives looking to sharpen and prove their knowledge, and it qualifies for the U.S Department of Defense (DoD) Directive 8570.1.
It is widely known to be a challenging certification to complete as the goal of the accomplishment is to prove that the individual can demonstrate to the industry and peers that you have the depth of experience and knowledge needed to be an effective cybersecurity leader.
There are strict requirements for experience in specialized domains of the CISSP Common Body of Knowledge (CISSP CBK). Applicants can use completed education by the individual to supplement or replace work experience and years in the field.
---
CISSP Concentrations
(ISC)² has added CISSP Concentrations to expand their CISSP certification to focus areas in cybersecurity. To qualify for any of the CISSP concentrations, the applicant must be a CISSP in good standing and have at least two years of cumulative, paid work experience in one or more of the domains of that concentration. Which domain and focus are appropriate for the individual will depend on their work experience.
---
CISSP-ISSAP – Architecture
The CISSP-ISSAP is for industry professionals similar to a systems architect, chief technology officer, system and network designer, business analyst, or chief security officer.
---
CISSP-ISSEP – Engineering
The CISSP-ISSEP is focused on engineering professionals and developed in conjunction with the U.S. National Security Agency (NSA).
---
CISSP-ISSMP – Management
The CISSP-ISSMP is for management-level expertise and matches well to professionals in roles similar to chief information officer, chief information security officer, chief technology officer, and senior security executive.
---
Certifications from the Information Systems Audit and Control Association (ISACA)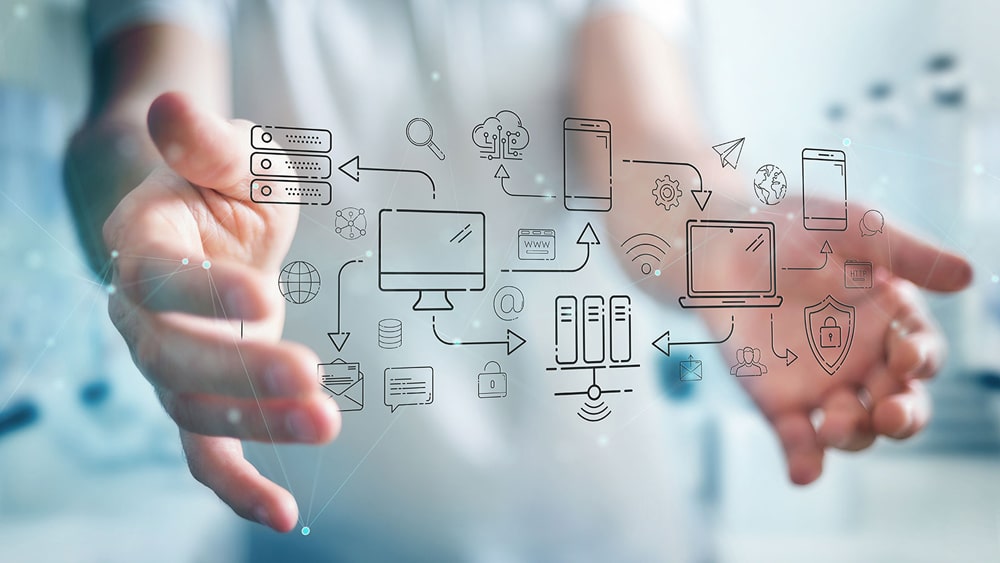 ISACA is also a globally recognized authority in cybersecurity. However, their focus is more on the process and business operations that involve technology vs. the technology itself. They focus on business professionals and their utilization of technology to enable innovation. Business analysts looking to prove their skills in cybersecurity analysis may find these certifications more appropriate than a CISSP.
CISA – Certified Information Systems Auditor
A CISA certification will validate your expertise in cybersecurity assessment, control, monitoring, and auditing an organization's information technology and business systems. CISA is considered foundational for entry-level to mid-level professionals and ANSI accredited under ISO/IEC 17024:2012.
CISM – Certified Information Security Manager
A CISM certification indicates knowledge and expertise in information security governance, program development and management, incident management, and risk management. The CISM is also ANSI accredited under ISO/IEC 17024:2012 but focuses on management professionals.
---
What Is the Salary Difference between a CISA, CISM, and CISSP Certified Worker?
Certifications can often boost your salary, sometimes by opening up new opportunities for the job types you can work. Below we have included a table of wages so you can compare CISA salaries and CISSP salaries from the Certmag 2021 Salary Survey, along with additional info from their 2016 report.
Average Annual Salary by Certification
Certification
US Salary
NON-US Salary
Global Salary
CISA
$134,840
$84,000
$102,680
CISSP
$134,890
$83,250
$108,410
CISSP Management
$137,110
$88,160
$114,270
CISM
$144,460
$91,290
$112,330
CISSP Engineering
$144,530
$81,830
$139,830
CISSP Architecture
$149,690
$110,520
$125,440
If you compare the 2016 report to the 2021 report, you can see that the salary average may adjust depending on the year, but these certifications tend to retain their value over time.
---
What are the Requirements for the CISA and CISSP?
Every certification has its own set of requirements to fulfill to become certified and also to maintain the certification. According to reports, all of the certifications discussed are vendor-neutral, require five years of experience in information security management, membership dues, and mandate completions of continuing education to maintain good standing.
---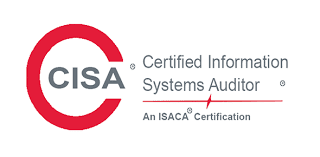 CISA Requirements
CISA Certification has the following requirements to obtain your certificate:
You must have passed the CISA Exam within the last five years.
You must have the relevant full-time work experience outlined in the CISA exam content.
You must submit the CISA Certification Application, including the application and processing fee.
To maintain your certification, you must complete an adequate number of hours of continuing professional education (CPE) related to the field of privacy. The goal is to keep CISA holders updated and knowledgeable on relevant topics.
---
CISSP Requirements
Once certified, the CISSP must maintain educational credits in one of the domain areas to qualify for certification renewal.
CISSP – The Foundational Certification
The foundational certification of CISSP requires the following requirements to obtain your certification:
You must have a minimum of five years cumulative paid work experience in two or more of the eight domains of the CISSP CBK:

Domain 1. Security and Risk Management
Domain 2. Asset Security
Domain 3. Security Architecture and Engineering
Domain 4. Communication and Network Security
Domain 5. Identity and Access Management (IAM)
Domain 6. Security Assessment and Testing
Domain 7. Security Operations
Domain 8. Software Development Security

Successful completion of the CISSP Examination.
If paid work experience is short, the individual can use the following to make up one year of experience:
The regional equivalent of a four-year college degree
An additional credential from the (ISC)² approved list
Pass the CISSP Examination and be allowed six years to earn the required experience
CISSP Concentration Requirements
All CISSP Concentrations require that you obtain a CISSP Certification before attempting the examinations for certification concentrations.
Each area of concentration has its place of focus within the cybersecurity realm. Examinations for each will focus on their specific domain area, and maintaining your certification upon completion also requires ongoing educational time focused on the domains listed.
CISSP-ISSAP – Architecture
Once a CISSP is completed, a CISSP-ISSAP can be obtained with knowledge in:
Domain 1. Architect for Governance, Compliance, and Risk Management
Domain 2. Security Architecture Modeling
Domain 3. Infrastructure Security Architecture
Domain 4. Identity and Access Management (IAM) Architecture
Domain 5. Architect for Application Security
Domain 6. Security Operations Architecture
CISSP-ISSEP – Engineering
Once a CISSP is completed, a CISSP-ISSEP can be obtained with knowledge in:
Domain 1. Systems Security Engineering Foundations
Domain 2. Risk Management
Domain 3. Security Planning and Design
Domain 4. Systems Implementation, Verification, and Validation
Domain 5. Secure Operations, Change Management, and Disposal
CISSP-ISSMP – Management
Once a CISSP is completed, a CISSP-ISSMP can be obtained with knowledge in:
Domain 1. Leadership and Business Management
Domain 2. Systems Lifecycle Management
Domain 3. Risk Management
Domain 4. Threat Intelligence and Incident Management
Domain 5. Contingency Management
Domain 6. Law, Ethics, and Security Compliance Management
---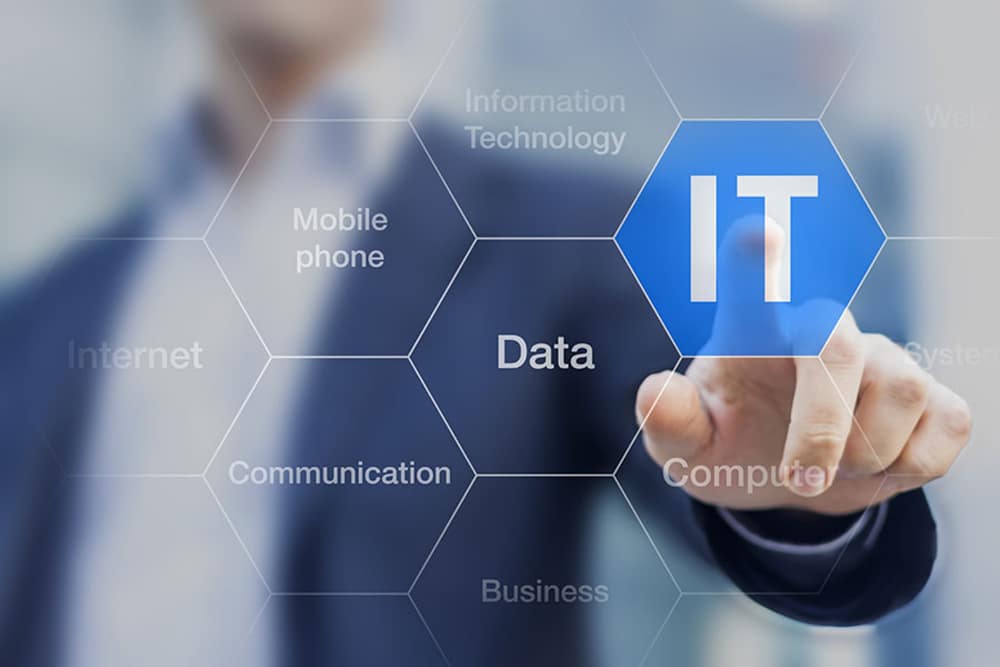 CISA, CISM, or CISSP, Which Should You Choose?
When deciding between CISA vs. CISSP or CISM, which certification you choose depends on your current work experience and where you would like to see your career go. If you have an idea of what subsection of cybersecurity you are interested in, you can easily match your goals with the certification outcomes.
If you seek a career in cybersecurity analysis and business operations using technology, you may find that CISA or CISM will be the right area of focus. If you are an individual seeking a career on the technical side of cybersecurity, many recommend focusing your certifications on the CISSP, CISSP Concentrations, and  (ISC)² certifications. 
Get your CISSP, CISA or CISM training with Dooey. Select your course below to get started today.