Information regarding the CompTIA PenTest+ (PT0-001 certification test)
Unleash your cybersecurity potential and become a master of penetration testing with the cutting-edge CompTIA PenTest+ (PT0-001) IT course! This thrilling and hands-on program is specifically designed to equip you with the skills and knowledge needed to excel in network and system penetration testing.
Step into a world of endless possibilities as you embark on an exhilarating journey through the art of hacking and exploitation. With a comprehensive curriculum covering all exam objectives for the esteemed CompTIA PenTest+ PT0-001 certification, this course is your passport to becoming a highly sought-after security professional.
Prepare to dive headfirst into a virtual playground, where you'll unravel the secrets of penetration testing using powerful and industry-standard tools predominantly based on the renowned Kali Linux platform. Each lesson brings real-world examples and scenarios to life, arming you with the practical experience essential for success in the field.
But that's not all! We've gone above and beyond to ensure your success. Included in this exceptional course is an extensive and meticulously crafted 47-page Lab Setup Guide, revealing every intricate detail of setting up your virtual environment. With this invaluable resource, you can practice your newfound skills in a safe and controlled setting, solidifying your understanding and boosting your confidence.
By enrolling in this dynamic program, you'll gain a competitive edge and unleash your potential as a proficient penetration tester. Discover and exploit vulnerabilities across a wide range of network and system types, allowing you to proactively safeguard organizations against malicious threats.
What sets this course apart is its focus on real-world applications. Drawing upon the expertise of penetration testers and red teams, you'll be exposed to the most current and effective techniques, ensuring your skills are at the forefront of the industry.
As you progress through this exhilarating journey, you'll realize the immense value of the CompTIA PenTest+ certification. Recognized and respected worldwide, this prestigious credential opens doors to lucrative career opportunities and validates your expertise in the realm of cybersecurity.
So, are you ready to unlock your potential, embrace the excitement of penetration testing, and transform into a cyber defender extraordinaire? Enroll in the most comprehensive and hands-on IT course available, and prepare to soar to new heights in the world of cybersecurity.
Remember, your journey doesn't end with the course. The ultimate reward awaits you—an exhilarating certification exam that will solidify your skills and set you apart from the competition. With your CompTIA PenTest+ PT0-001 certification in hand, you'll become a force to be reckoned with in the ever-evolving realm of cybersecurity.
You will comprehend on a certain level:
Offensive Security and physical security attacks
Cloud Security Specialist Network & Security Specialist
Endpoint security and detection of security flaws
Develop vulnerability assessment and implement modern vulnerability management
Identify application-based vulnerabilities
Attacks on cloud technologies and developing and deploying remediation techniques
Post-exploitation techniques
Managing and implementing compliance with regulations
Cyber security experts:
Advanced students and professionals in cyber security who regularly test networks and computer systems for vulnerabilities are the target audience for this pentest course. It is strongly advised that you pass the prerequisite courses Network+ and Security+.
Course Outline:
Module 1 – The Pen Test Engagement
1.0 PenTest Plus Introduction
1.1 PenTest Plus Topics
1.2 PenTest Engagement
1.3 Threat Modeling
1.4 Technical Constraints
1.5 PenTest Engagement Review
1.6 Examining PenTest Engagement Documents Act
Module 2 – Passive Reconnaissance
2.1 Passive Reconnaissance part1
2.2 WHOIS Act
2.3 Passive Reconnaissance part2
2.4 Google Hacking Act
2.5 Passive Reconnaissance part3
2.6 DNS Querying Act
2.7 Passive Reconnaissance part4
2.8 Email Server Querying Act
2.9 SSL-TLS Certificates
2.10 Shodan Act
2.11 The Harvester
2.12 TheHarvester Act
2.13 Recon-ng
2.14 Recon-g Act
2.14 Recon-ng-Part-2-API-key Act
2.15 Maltego
2.16 Have I Been Pwned
2.17 Punked and Owned Pwned Act
2.18 Fingerprinting Organization with Collected Archives
2.19 FOCA Act
2.20 Findings Analysis Weaponization
2.21 Chp 2 Review
Module 3 – Active Reconnaissance
3.1 Active Reconnaissannce
3.2 Discovery Scans Act
3.3 Nmap
3.4 Nmap Scans Types Act
3.5 Nmap Options
3.6 Nmap Options Act
3.7 Stealth Scans
3.8 Nmap Stealth Scans Act
3.9 Full Scans
3.10 Full Scans Act
3.11 Packet Crafting
3.12 Packet Crafting Act
3.13 Network Mapping
3.14 Metasploit
3.15 Scanning with Metasploit Act
3.16 Enumeration
3.17 Banner Grabbing Act
3.18 Windows Host Enumeration
3.19 Winddows Host Enumeration Act
3.20 Linux Host Enumeration
3.21 Linux Host Enumeration Act
3.22 Service Enumeration
3.23 Service Enumeration Act
3.24 Network Shares
3.25 SMB Share Enumeration Act
3.26 NFS Network Share Enumeration
3.27 NFS Share Enumeration Act
3.28 Null Sessions
3.29 Null Sessions Act
3.30 Website Enumeration
3.31 Website Enumeration Act
3.32 Vulnerability Scans
3.33 Compliance Scans Act
3.34 Credentialed Non-credentialed Scans
3.35 Using Credentials in Scans Act
3.36 Server Service Vulnerability Scan
3.37 Vulnerability Scanning Act
3.38 Web Server Database Vulnerability Scan
3.39 SQL Vulnerability Scanning Act
3.40 Vulnerability Scan Part 2 OpenVAS Act
3.41 Web App Vulnerability Scan
3.42 Web App Vulnerability Scanning Act
3.43 Network Device Vulnerability Scan
3.44 Network Device Vuln Scanning Act
3.45 Nmap Scripts
3.46 Using Nmap Scripts for Vuln Scanning Act
3.47 Packet Crafting for Vulnerability Scans
3.48 Firewall Vulnerability Scans
3.49 Wireless Access Point Vulnerability
3.50 Wireless AP Scans Act
3.51 WAP Vulnerability Scans
3.52 Container Security issues
3.53 How to Update Metasploit Pro Expired Trial License
Module 4 – Physical Security
4.1 Physical Security
4.2 Badge Cloning Act
4.3 Physical Security Review
Module 5 – Social Engineering
5.1 Social Engineering
5.2 Using Baited USB Stick Act
5.3 Using Social Engineering to Assist Attacks
5.4 Phishing Act
5.5 Social Engineering Review
Module 6 – Vulnerability Scan Analysis
6.1 Vulnerability Scan Analysis
6.2 Validating Vulnerability Scan Results Act
6.3 Vulnerability Scan Analysis Review
Module 7 – Password Cracking
7.1 Password Cracking
7.2 Brute Force Attack Against Network Service Act
7.3 Network Authentication Interception Attack
7.4 Intercepting Network Authentication Act
7.5 Pass the Hash Attacks
7.6 Pass the Hash Act
7.7 Password Cracking Review
Module 8 – Penetrating Wired Networks
8.1 Penetrating Wired Network
8.2 Sniffing Act
8.3 Eavesdropping
8.4 Eavesdropping Act
8.5 ARP Poisoning
8.6 ARP Poisoning Act
8.7 Man In The Middle
8.8 MITM Act
8.9 TCP Session Hijacking
8.10 Server Message Blocks SMB Exploits
8.11 SMB Attack Act
8.12 Web Server Attacks
8.13 FTP Attacks
8.14 Telnet Server Attacks
8.15 SSH Server Attacks
8.16 Simple Network Mgmt Protocol SNMP
8.17 Simple Mail Transfer Protocol SMTP
8.18 Domain Name System DNS Cache Poisoning
8.19 Denial of Service Attack DoS-DDoS
8.20 DoS Attack Act
8.21 VLAN Hopping Review
Module 9 – Penetrating Wireless Networks
9.1 Penetrating Wireless Networks
9.2 Jamming Act
9.3 Wireless Sniffing
9.4 Replay Attacks
9.5 WEP Cracking Act
9.6 WPA-WPA2 Cracking
9.7 WAP Cracking Act
9.8 Evil Twin Attacks
9.9 Evil Twin Attack Act
9.10 WiFi Protected Setup
9.11 Bluetooth Attacks
9.12 Penetrating Wireless Networks
Module 10 – Windows Exploits
10.1 Windows Exploits
10.2 Dumping Stored Passwords Act
10.3 Dictionary Attacks
10.4 Dictionary Attack Against Windows Act
10.5 Rainbow Table Attacks
10.6 Credential Brute Force Attacks
10.7 Keylogging Attack Act
10.8 Windows Kernel
10.9 Kernel Attack Act
10.10 Windows Components
10.11 Memory Vulnerabilities
10.12 Buffer Overflow Attack Act
10.13 Privilege Escalation in Windows
10.14 Windows Accounts
10.15 Net and WMIC Commands
10.16 Sandboxes
Module 11 – Linux Exploits
11.1 Linux Exploits
11.2 Exploiting Common Linux Features Act
11.3 Password Cracking in Linux
11.4 Cracking Linux Passwords Act
11.5 Vulnerability Linux
11.6 Privilege Escalation Linux
11.7 Linux Accounts
11.8 Linux Exploits Review
Module 12 – Mobile Devices
12.1 Mobile Devices
12.2 Hacking Android Act
12.3 Apple Exploits
12.4 Moblie Devices Review
Module 13 – Specialized Systems
13.1 Specialized Systems
13.2 Specialized Systems Review
Module 14 – Scripts
14.1 Scripts
14.2 Powershell
14.3 Python
14.4 ruby
14.5 Common Scripting Elements
14.6 Scripts Review
14.7 Better Ping Sweep
14.8 Simple Port Scanner2
14.9 Multitarget Port Scanner
14.10 Port Scanner with Nmap
14.11 Scripts Review
Module 15 – Application Testing
15.1 Application Testing
15.2 Reverse Engineering
Module 16 – Web App Exploits
16.1 Webb App Exploits
16.2 Injection Attacks
16.3 HTML Injection
16.4 SQL Hacking – SQLmap Act
16.5 Cross-Site Attacks
16.6 Cross-Site Request Forgery
16.7 Other Web-based Attacks
16.8 File Inclusion Attacks
16.9 Web Shells
16.10 Web Shells Review
Module 17 – Lateral Movement
17.1 Lateral Movement
17.2 Lateral Movement with Remote Mgmt Services
17.3 Process Migration Act
17.4 Passing Control Act
17.5 Pivoting
17.6 Tools that Enable Pivoting
17.7 Lateral Movement Review
Module 18 – Persistence
18.1 Persistence
18.2 Breeding RATS Act
18.3 Bind and Reverse Shells
18.4 Bind Shells Act
18.5 Reverse Shells
18.6 Reverse Shells Act
18.7 Netcat
18.8 Netcat Act
18.9 Scheduled Tasks
18.10 Scheduled Tasks Act
18.11 Services and Domains
18.12 Persistence Review
Module 19 – Cover Your Tracks
19.1 Cover Your Tracks
19.2 Cover Your Tracks – Timestamp Files Act
19.3 Cover Your Tracks – Frame the Administrator Act
19.4 Cover Your Tracks – Clear the Event Log Act
19.5 Cover Your Tracks Review
Module 20 – The Report
20.1 The Report
20.2 The Report Review
Module 21 – Post Engagement Cleanup
21.1 Post Engagement Cleanup_1
21.3 Post-Engagement Cleanup Review
21.4 PenTest Plus Conclusion.mp4
Frequently Asked Questions about CompTIA PenTest+ PT0-001
How much does the CompTIA PenTest+ (PT0-001) Exam cost?
The CompTIA PenTest+ (PT0-001) Exam typically costs $226 USD. However, please note that exam prices can vary over time and may differ depending on the country or region.
What is the CompTIA PenTest+ (PT0-001) Exam retake policy?
If you fail the CompTIA PenTest+ (PT0-001) Exam on your first attempt, there is no mandatory waiting period before you can retake the exam. You can schedule your retake anytime and try again to achieve a passing score.
What is the course outline for the CompTIA PenTest+ (PT0-001) Exam?
The course outline for the CompTIA PenTest+ (PT0-001) Exam covers several key domains.
These include:
Planning and Scoping: Understanding the scope and objectives of a penetration testing engagement, as well as the legal and compliance requirements.
Information Gathering and Vulnerability Identification: Gathering intelligence about the target system, performing reconnaissance, and identifying potential vulnerabilities.
Attacks and Exploits: Understanding different types of attacks, exploitation techniques, and how to effectively launch attacks in a controlled environment.
Penetration Testing Tools: Familiarize yourself with various tools used in penetration testing, such as network scanners, vulnerability scanners, and password-cracking tools.
Reporting and Communication: Documenting findings, preparing reports, and effectively communicating the results of a penetration test to stakeholders.

Please note that this course outline corresponds to the PT0-001 version of the CompTIA PenTest+ exam. It's essential to verify the latest exam objectives and content from the official CompTIA website.
What is the passing score for the CompTIA PenTest+ (PT0-001) Exam?
The passing score for the CompTIA PenTest+ (PT0-001) Exam is 750 on a scale of 100-900. This means you need to achieve a score of at least 750 to pass the exam and earn the CompTIA PenTest+ certification.
Your Training Instructor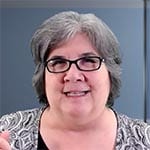 Chrys Thorsen
Education and Technology Expert
Chrys is an education and technology expert who specializes in enterprise-level IT infrastructure consulting and certified training of trainers. In her career, she has garnered 35 IT Certifications including Cisco CCSI/CCNP, CISSP, CISA, MCSE/MCITP, and many more. She has also authored 40 published certification textbooks and is currently working on the new CompTIA PenTest+ courseware.