Success is all about growth.
No matter your profession or industry, you can improve your chances of getting, keeping, and succeeding at a job by furthering your skills and knowledge.
According to the United States Department of Education, career-connected education programs significantly determine success in work and beyond.
Research suggests that having a SAFe certification can dramatically improve your chances of landing a job, earning more money, and rising through the ranks.
To save you time and money, we've rounded up the best SAFe Agile Training programs and reviewed each below.
Best SAFe Agile Training Courses of 2022
The best SAFe Agile Training courses typically offer the complete program, course materials, preparation for the exam, additional learning resources and support, and a certificate of completion.
Read through our top choices below to find the right SAFe Agile Training course for your particular learning style.
#1 – Project Management Academy's Scaled, Agile SAFe Certification Training 

Project Management Academy is an organization that provides career-related learning and development courses and experiences to professionals worldwide. With over a decade of experience in the industry, this education provider has thousands of positive reviews from satisfied students.
The Project Management Institute aims to uplift project managers by providing valuable skills and expertise to allow them to compete in an increasingly cutthroat business environment.
To that end, the Project Management Institute offers courses in the following:
Project management training
SAFe Agile Training
Kanban
Quality Management
Business Analysis
Course Features
Project Management Academy offers one of the best SAFe Agilist (SA) certification programs.
In the introductory, two-day course, you will learn to leverage the framework and develop the five competencies necessary to become a Lean business. Students will learn to adopt the Lean-Agile mindset and Lean-Agile transformation. You will build Agile teams and programs, develop a Lean Portfolio, and develop the invaluable skillset needed to compete in today's marketplace.
This is a two-day live course, so it is synchronous and requires live attendance. Additionally, you receive:
A workbook
One-year membership to the SAFe Community Platform
Certificate of completion
Preparation for the SAFe Agilist exam
Additional resources and badges upon passing the exam
Eligibility for advanced courses
Pros & Cons
This course boasts many benefits with few drawbacks. Consider the following before making your choice.
Pros:
The fastest, most comprehensive, and most efficient SAFe training available
Learn more about leadership and other aspects not covered in similar courses
Open to all levels (familiarity with scrum preferred)
A globally recognized institution with over 700,000 previous students
A vast array of program offerings to continue your education, including: SPC5.1 Certification, SAFe Dev0ps Practitioner Certification, Release Train Engineer (RTE) Certification, SAFe Scrum Master Certification, SAFe Advanced Scrum Master Certification, SAFe 5.0 for Government Certification
Bottom Line
Project Management Academy's SAFe Agile training course is truly among the best offerings in the market.
In this course, you will learn everything you need to know to integrate and teach the framework in your work environment.
This course is ideal for all professionals regardless of experience, though PMA recommends at least five years of experience and knowledge of scrum if you intend to take the exam.
---
KnowledgeHut is a global ed-tech company based in India that offers comprehensive training programs and courses to professionals across various industries.
The company's mission is to empower employees with the skills they need to close the existing skill gap. Each course is outcome-based and highly immersive, ensuring that your learning is actionable and immediately applicable.
KnowledgeHut is an ideal choice for those seeking a supportive learning environment since this organization provides the following:
Experiential workshops
Mentorship by industry experts
Access to the largest SAFe Network
Six months of post-training support and additional resources
Course Features
KnowledgeHut's SAFe 5.1 with SPC Certification course offers many unique features.
This course teaches you to plan and prepare the SAFe transformation framework, and you can learn to establish Lean-Agile Centers of Excellent.
KnowledgeHut is also a certified partner of Scaled Agile, Inc, so you can trust that the course is legitimate and will teach you all aspects of the framework.
Features of this course include:
32 hours of live digital training
Access to over 2,800 sample exam questions
Experiential workshops
Complementary one-year SAFe Community Membership
Course fee includes exam cost
Exam preparation and support
Access to SA Community of Practice
32 PDUs and 32 SEUs
Pros & Cons
Before investing in the program, consider the pros and cons of KnowledgeHut's SAFe training.
Pros:
Post-training support and resources
Diverse scheduling options
Prices displayed on the website
Monthly payment options
Excellent reviews on Facebook and Course Report
Cons:
Possible cancellations pending enrollment and costly rescheduling fee ($50–$100)
No asynchronous or in-person options.
Bottom Line
KnowledgeHut's course is perfect for students needing a highly supportive environment and multiple channels for learning.
With access to a broad support network, post-educational resources, and experiential workshops, you can ensure a profound and impactful learning experience. KnowledgeHut teaches you to apply your learning to your work environment so you can use your skills immediately.
---

Learning Tree International is a global IT and management education and training leader.
This company has dominated the ed-tech landscape since 1974, making it one of the most well-established institutions in the market.
Learning Tree offers a vast array of courses across different fields and areas of expertise, including:
Scrum and Agile training
Business Applications
Cloud Computing
Data Analytics
Cyber Security
IT Infrastructure & Service Management
Leadership & Project Management
And more!
Course Features
Learning Tree International's course will teach you the SAFe principles across a comprehensive two-day live training.
In this course, students learn Lean business principles, Scrum Product Ownership (CSPO), Systems thinking, Dev0ps, Agile development, business agility, and product development flow. Additionally, you will learn to establish skills in your business, prioritize the flow of value, teach lean portfolio management, support and execute PI Planning events, and coordinate Agile Release Trains (ARTs).
Course features include:
Eight comprehensive modules with actionable knowledge and direct skills
A two-day course that is efficient and fast
Exam voucher included in the price
11 PMI PDUs
11 NASBA CPE credits
Pros & Cons
Pros:
This course offers in-person and online options
Instructors with years of experience in SAFe
Post-course learning opportunities
Emphasis on product management (also ideal for product owners and product managers)
Affordable and inclusive pricing
Cons:
Fewer scheduling options than other providers
Only available in English
Bottom Line
Learning Tree International's leading SAFe certification course is ideal for most students, particularly those seeking a quick and efficient solution.
With nearly a dozen industry credits available, the course offers more opportunities to gain credentials than many others.
This course is ideal for business analytics, software development professionals, and those with several years of experience. Additionally, prerequisites include prior knowledge of scrum principles.
---

AgileMania is an accredited, verified Scaled Agile Partner that provides high-quality SAFe training courses worldwide. This company is unique for its efficient programs, comprehensive materials, and agile coach pairings.
AgileMania offers the SAFe training and Agilist certification course on the Simplilearn platform, an e-learning platform for professionals.
This course is ideal for those on a budget since costs are relatively low compared to similar offerings.
Course Features
AgileMania's course has over 240 ratings on Simplilearn, with an average of 4.5/5 stars. Reviews are overwhelmingly positive, and students report mastery of the course's principles, including Agile Scrum foundations, Program increment (PI) planning, Lean Portfolio Management, Dev0ps, Lean Systems, executive Agile Release Trains, and more.
With this course, you can benefit from the following features:
Two-day in-person training
Two-day online training
Delivered by SPCs
15 PMI PDUs available
One-year membership as a SAFe Agilist
Agilist exam fee is included in the cost
Pros & Cons
Consider the pros and cons before choosing this course.
Pros:
Cheaper than most alternatives
Free previews of lessons
Continuing education options
Highly positive reviews
Both in-person and online options
Cons:
Instructors often speak English as a second language, which may impact comprehension.
Communicating with a support representative is often tricky.
Bottom Line
AgileMania's SAFe training is excellent for those seeking a quick, affordable course.
Remember that most courses, including this one, have prerequisites—five years of experience in a business or tech-related field and some knowledge of scrum principles.
If you qualify, consider choosing this course to earn your SAFe credentials and maximize your impact at work and beyond.
---

Invensis is a globally accredited training and certification provider for IT workers and business professionals. This organization has provided learning solutions to over 100,000 students, making it one of the industry's most popular SAFe certification providers.
Invensis offers individual and group training opportunities, one-to-one agile coaching, and employment opportunities.
Invensis offers broad scheduling options and cross-continental course offerings, making it ideal for those seeking flexibility.
Course Features
With Invensis, you can learn the basic and advanced principles of SAFe and become a competent Agilist in no time.
Invensis teaches the competencies and applications of the Lean-Agile Mindset and framework, the SAFe Implementation Roadmap, PI Planning, implementing business agility using industry metrics, Release on Demand with the Continuous Delivery Pipeline, Strategic Themes and Lean Portfolio Management, Arts, and more.
Course features include:
Interactive workshops with qualified instructors
A 98.7% passing rate
Access to industry-leading case studies
Certified SAFe Program Consultants (SPCs)
16 Scrum Educational Units (SEUs)
Pros & Cons
Consider the following benefits and drawbacks of this course.
Pros:
Pay in your local currency
The high course pass rate
Interactive and actionable workshops
Affordable pricing
Cons:
Unresponsive student support
It doesn't include as many supportive resources as other programs
Bottom Line
The Invensis Leading SAFe 5.1 Certification Training is ideal for students seeking a flexible learning experience.
With Invensis, you can choose from many scheduling options. Pricing is affordable, and instructors are typically qualified.
Consider choosing this course for your SAFe training—particularly if you need a flexible option.
---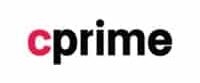 CPrime is an IT management company based in the San Francisco Bay Area. This company offers IT and business management courses, project and product management, and more.
According to reviews, CPrime offers high-quality courses that are accessible and easy to understand. Course materials are relevant and easy to access, and you can count on affordable prices.
CPrime has broad course offerings across different fields like Agile, Atlassian, Cybersecurity, Dev0ps, SAFe, Scrum, Cloud and IT, and more.
Course Features
CPrime offers one of the best two-day SAFe courses at an affordable price.
The course includes eight in-depth modules with experiential exercises and real-world applications. Topics range from Lean Thinking to Agile Development, and you will learn portfolio management, scaling leadership, product management, and more.
CPrime's SAFe course includes:
Affordable pricing
14 PDUs
Public and private classroom options
Comprehensive exam preparation
Live online instruction with a qualified leader and Agile coach
Pros & Cons
Although there are distinct benefits to CPrime's course, you may wish to consider drawbacks as well.
Pros:
Affordable pricing
Positive reviews
More PDU credits than many competitors offer
Flexible learning options
Cons:
Fewer scheduling options than other courses.
Fewer complementary products and services
No access to the Community Platform
Bottom Line
The CPrime SAFe course is ideal for learners seeking flexibility and affordable pricing. This course will teach you the fundamentals of the SAFe framework and agilist principles and methodology in just two days. However, you may need to supplement this course with another if you wish to broaden your capabilities.
Ultimately, the CPrime course is a good choice for most professionals.
---

StarAgile is a leading Agile, Scrum, and Project Management training provider in the United States.
This company has excellent reviews across multiple platforms, and students report high passing rates, comprehensive methodology, and robust course materials.
StarAgile offers additional courses in Data management, Dev0ps, Scrum, Agile, Project Management, Quality Management, and Data Science.
Course Features
According to reviews, this course has catered to over 300,000 students, many of whom have had positive experiences.
The course teaches customers everything they need to know to qualify for the following positions:
Certified Scrum Master (CSM)
Scrum Product Owner (CSPO)
Agile Scrum Master (CASM)
Senior Agilist
Agile Coach
Senior Project Manager
Senior Agile Scrum Master
To prepare you for these positions, you can expect the following features:
Two days of classroom training with qualified SPcs
SAFe Agilist exam preparation and included fee
Case studies and simulations
Membership with Scaled Agile
Access to 20+ Whatsapp groups
A soft copy of course material included
Pros & Cons
This course offers distinct advantages and disadvantages.
Pros:
Highly immersive and actionable workshops
Access to Whatsapp groups, membership groups, and more
Exam fee included in the price
Positive reviews across third-party platforms
Cons:
Fewer scheduling options than others, and no digital option
Less credible institution.
Higher pricing than other offerings
Bottom Line
This course is an excellent option for those in need of immersive activities and practical, real-world learning. It is also ideal for networking since it offers more contact with other students than most courses.
With StarAgile, you can expect to learn each of the principles of the SAFe framework in depth and with diverse applications.
---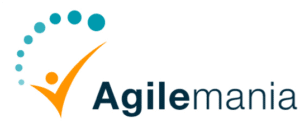 Agile Mania offers diverse courses within the Scrum, Agile, Kanban, and SAFe frameworks.
With over two dozen options across each of the above modalities, you have plenty of courses to choose from should you wish to continue your education.
This SAFe course differs from others in that you can access one-on-one coaching and more PDU credentials than other courses.
Course Features
In this course, you will learn everything about agile methodologies, the SAFe framework, Lean principles of business, and product development flow. Course topics include Lean Portfolio Management, Leading Change, Establishing Agility, Agile Product Delivery, and more.
Course features include:
One-on-one Agile coaching
16 PDUs and 16 SEUs
Training with accredited SAFe Program Consultants (SPCs)
One-year membership to the SAFe Community Platform
Quality materials and preparation questions
Two-day training with immersive exercises
Pros & Cons
Consider the following pros and cons before making your decision:
Pros:
Private coaching included with the course
Training with accredited CPUs
Cons:
Less flexible scheduling
Instructors speak English as a second language.
Customer service is not always responsive
Bottom Line
AgileMania's course is ideal for those who benefit from one-to-one coaching and learning opportunities.
This may be the course for you if you need personalized education experiences and rapid feedback.
---
General Exam Information
The Scaled Agile Framework certification exam is the cumulative assessment for each course. This is the exam that allows you to obtain your certification.
The exam includes 45 multiple-choice questions, and candidates have 90 minutes to complete the exam.
You must get 35 questions right to pass the exam, though you can retake the exam for $50. Typically, you must wait a select period between retakes (10 days between your second and third attempts and 30 days between your third and fourth attempts).
Most programs will include the exam cost in the price of the training.
---
Conclusion
Obtaining your SAFe training and Agilist Certification can revolutionize your work experience and open new career opportunities.
The above courses provide unique and differentiated opportunities to receive invaluable skills and industry-leading credentials to set yourself apart from others.
If you haven't decided on a course, consider Project Management Academy's comprehensive approach.
Happy learning!
---
FAQs
Consider the answers to our most frequently asked questions for additional information.
How to pass the Scaled Agile Framework Exam?
The best way to ensure you pass your exam is to take one of the above courses. A course will prepare you for the exam and equip you to implement the SAFe principles in your work.
How much does the Scaled Agile Framework Exam cost? 
The examination fee is $100, but most programs include the cost in the program's pricing; typically, additional retakes cost $50.
How many people pass the Scaled Agile Framework exam?
There are no available pass rate statistics for this exam. Though the exam is relatively complicated, most students pass with the proper preparation.