What is CSM?
The Certified Scrum Master (CSM) certification is a project management credential that proves your knowledge and understanding of the Scrum software development framework.
To receive the CSM certification, you must pass a rigorous exam. No, you won't need to study until your brain explodes to pass it, but you need to take your studies seriously.
Fortunately, many CSM training courses are available to help you prepare for the exam. In this article, we give you an overview of the best CSM training courses. Our reviews will help you decide which works best for you.
Best 9 Review Courses of CSM Training
Below, you'll discover the seven best CSM training courses. We'll also review two Disciplined Agile Scrum Master (DASM) courses.

Master of Project Academy produces this Scrum Master Training self-paced CSM training course. The company produces many other courses in areas like the following.
CAPM certification
PMP certification
Corporate training
Microsoft Project
Agile training
Students of the Master of Project Academy courses boast a 99.6% pass rate on their first attempt. Companies like Volvo, Moody's, Ericsson, Hewlett Packard, KPMG, and Roche trust Master of Project Academy courses. You can feel comfortable that you're getting an A-class education when going through its Scrum Master Training material.
Course Features: The Certified Scrum Master Training course provides over 12 hours of instruction. You will receive more than 150 CSM practice questions, cheat sheets, and a CSM practice test to ensure you're ready to take the exam.
Pros:
Affordable
Flexible self-paced option
Quality instruction
30-day money-back guarantee
Course completion certificate
Bottom line: We rate the Scrum Master Training course from the Master of Project Academy at the top of our list because it boasts the high pass rate mentioned above. Over 300,000 students have achieved this pass rate.
With its 50+ lectures, 30-day guarantee, and plenty of practice questions, you're giving yourself an advantage using this CSM training course. If you're working full-time, you can use the self-paced track to improve your skills around a busy schedule.
---

The Project Management Academy specializes in certification prep and skills training. The Academy has advanced the careers of more than 100,000 people over the years. Ninety-eight percent of the Fortune 100 companies use the Academy's courses. It serves more than 10,000 students per year.
Course Features: Taken as a "live" professional scrum master course over two days, you will learn everything required for the exam. The course outline includes scrum roles, scrum theory, scrum artifacts, scrum ceremonies, scrum values, and scrum master skills.
Pros:
Classes run even if you're the only student
Taught by Certified Scrum Trainers
Comprehensive student guide
Plenty of test examples
Course pricing includes exam cost
Cons:
Bottom line: Consider using the Project Management Academy's Certified ScrumMaster Training course if you know you learn better in a class setting. Over the two days, you can interact with your instructor to make sure you never become stuck.
You will achieve 16 units to put toward the CSM exam. In addition to these 16 Scrum Education Units (SEUs), you'll also get 14 Professional Development Units (PDUs). Use these PDUs toward your continuing education.
---

Companies like Microsoft, IBM, Amazon, and Facebook trust Simplilearn to educate their employees. As well, universities such as Purdue, Caltech, Wharton, and UMass Amherst use the company to train project managers. Simplilearn holds more than 1500 monthly classes. Over the years, the training company helped advance more than three million careers.
Course Features: The course occurs over two days and helps with the following skills.
Scrum terminologies
Daily scrum and review
Importance of agile project management
Roles involved with scrum
Scrum lifecycle
You receive a two-year membership in the Scrum Alliance upon enrolling in this course. A quality course feature includes access to fifteen additional courses.
Pros:
Attain 20 PDUs
Attain 16 SEUs
Take the virtual course from anywhere
Course fees include the CSM exam fee
Free exam retake
Cons:
Doesn't include a self-paced option
Must hold at least a high school diploma to attend
Bottom line: Simplilearn's track record of helping advance careers is one of the best in the business. The company employs globally-acclaimed certified scrum trainers.
You can rest assured that you will receive expert training and education when taking the Certified ScrumMaster (CSM) Certification training course. Simplilearn offers a 100% money-back guarantee. Get your money back if you're unsatisfied with the course for any reason.
---
KnowledgeHut specializes in providing on-demand digital training courses to further career opportunities for its students. You can take the CSM course as an individual or help your product development team members improve their scrum skills. Coca-Cola, Accenture, FedEx, HSBC, Nokia, Amazon, Dell, UST Global, and Daimler all use KnowledgeHut's training platform.
Course Features: The course features "live" virtual training sessions. An instructor will lead you through the preparation phase over 16 hours of class time. You will receive real-world case studies as a part of the course. Use these case studies to more effectively learn how to pass the CSM exam. You will be ready to take the test after only two days of study.
Pros:
Attain 16 PDUs and SEUs
Learn from experienced instructors
Receive a two-year Scrum Alliance membership
Includes role plays and simulations
Cons:
Must attend "live" (no self-paced option)
Must initiate the refund request within seven days of purchase

Bottom Line: If you're looking to master the scrum framework, then strongly consider the CSM Certification Training course from KnowledgeHut. Once you find your desired class schedule, you'll get connected with your instructor and become trained by someone well-qualified to help you pass the CSM exam.
---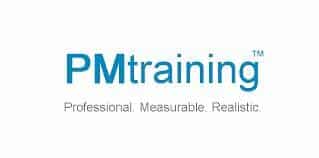 PM Training offers a full roster of expert instructors to learn scrum from. The company offers payment plan options. Companies like Northrop Grumman, Towson, Amazon, Hytrol, Kindred Healthcare, and Kaiser Permanente use its training courses.
Course Features: Inside its "live" class structure, you will use the course curriculum that includes practice questions and exams. It also provides you with expert instruction to help you understand its study activities and materials.
Pros:
16 PDU credits
Exam pass guarantee
You can do the final exam online
Payment plan
Cons:
First-time pass rate lower than other courses
Doesn't offer a self-paced program
Bottom Line: The Certified ScrumMaster Training course from PM Training boasts a 97% first-time pass rate and a 4.5 rating on TrustPilot. Use the course to learn foundational scrum concepts, work on real-life scrum team projects with team members, and take advantage of its pass guarantee.
---

StarAgile offers over 250 "live" classes each month. Past course graduates report getting a new job or promotion at a 92% rate and the company boasts a 100% exam success rate. Kanban University, IBM, Axelos, and ICAgile trust StarAgile's library of courses.
Course Features: The two-day course covers the scrum and agile frameworks. It also includes the Scrum Alliance exam fee with the course fee, a 100% money-back guarantee, and a community of over 20 scrum community groups.
Pros:
16 SEUs and PDUs
Games and simulations
2-year membership in the Scrum Alliance
Role-plays for test questions
Cons:
A few negative TrustPilot reviews
You don't receive physical course documents
Bottom Line: StarAgile offers many dates to take the CSM training course on. You should strongly think about this course to gain the knowledge of scrum required to pass your exam. You have the guarantee to protect you and masterful instructors to train you.
---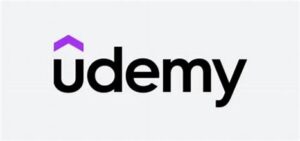 As one of the most affordable options on our list, this CSM training course on Udemy will help you pass the CSM exam. When selecting this option, you will use the same course material used by NetApp, Nasdaq, Eventbrite, Box, and Volkswagon.
Course Features: The course provides two hours of on-demand video training and over 20 minutes of audio material. You will also gain access to 21 articles and will receive a certificate of completion.
Pros:
Instructor possesses almost 50,000 reviews
Concepts clearly explained
Access the course on TV and mobile
Affordability
Cons:
Less in-depth than other options
No instructor help if you get stuck
Only available in English
Bottom Line: If you're looking for a shorter course to gain the basics of scrum, then this course doesn't disappoint. The instructor offers a 30-day money-back guarantee.
---

We mentioned the Project Management Academy above when discussing its CSM course. It doesn't disappoint with this course if you need to become certified as a disciplined agile scrum master.
Course Features: You will become certified in DASM over two days. The instructor teaches the course between 9 AM and 5 PM Central time. You will learn agile fundamentals, its underlying principles, and methods like Kanban.
Pros:
Exam fee included
Achieve 14 PDU hours
Taught by an industry expert
Live training allows you to ask questions
Bring instructors on-site for team members
Cons:
Limited availability
More expensive than other options
---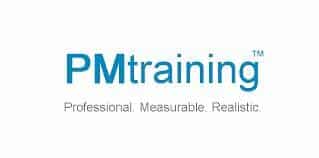 PM Training shows up a second time as a product owner on our list for its DASM online course. You will learn everything you need to know about SAFe, Kanban, and Scrum best practices. Individuals and team members can benefit from the course.
Course Features: The course includes 14 PDUs and one-on-one instructor access. You can use the exam voucher included with the course at exam time. You receive all the online class materials and practice tests required to prepare properly.
Pros:
Exam pass guarantee
Taught "live" by expert Agile instructors
Solid TrustPilot rating
The support team answers questions
Non-technical students can use the course
Cons:
Doesn't include a self-paced course
Classes fill up quickly
Bottom Line: PM Training offers world-class education and you won't become disappointed when selecting this course from its roster. Take advantage of the exam pass guarantee to walk away with your new certification in hand.
---
General Exam Information
When you're ready to take the Certified Scrum Master exam, you'll want all the help you can get to succeed.
Want to know the best tips? Then hang around.
You need to gain full knowledge about scrum best practices to do so. Selecting one of the CSM training courses above will help you learn the scrum framework. Take your exam within 90 days of completing your course to avoid extra exam fees.
You have one hour to complete the CSM exam.
The exam consists of 50 true/false and multiple-choice questions. To pass, you must answer 37 of the 50 questions correctly. Answering at least 37 correct answers gives you the lowest passing grade of 74%. The exam covers crucial scrum fundamentals such as the following.
Scrum roles
Scrum knowledge
Scrum artifacts
Scrum meetings
---
Conclusion
Now that you know what to expect from the different CSM training courses, it should be easier for you to decide which one is best for you. All of the courses we've reviewed are excellent and will prepare you to pass the Certified Scrum Master certification exam.
Our top selection is the Master of Project Academy's Scrum Master Training course. It sits as the best because you can fit the self-paced style around any schedule. As well, the 99.6% pass rate is outstanding. You get all the instruction you need in the course.
---
FAQs
Do you still have a few questions about CSM training courses? Here are the answers to three commonly asked questions.
How to pass the CSM training exam? 
The best way to pass the CSM exam is to take a certified CSM training course. Get the training required to understand all the fundamentals that result in a passing grade. 
How much does the CSM training exam cost? 
What is the cost of CSM? A CSM training course typically ranges in price from $400 to over $1000. Most courses include the exam cost in the course pricing. 
How many people pass the CSM training exam? 
If you use one of the courses listed above, you will see that most courses provide a 100% pass guarantee. The majority of people who pay attention during course time will pass the CSM exam without much trouble.