ISACA leads the industry in CISA certification for IT professionals that want to excel in their careers. Let's evaluate how you can prepare for the examination and pass the first time!
Best 7 CISA Study Materials
Here, we highlight the 7 best CISA study materials online so that you can discover the one that is best for you. We researched over 23 different CISA study materials and narrowed down the list based on the overall course quality, pricing, and support. We also evaluated user feedback and reviews from 3rd party websites such as Reddit, and TrustPilot.com.
Surgent CISA Ultimate Review Course

Surgent gives you three review package options based on your desired preparation level for the CISA exam. Plus, with the ability to spread out your monthly payments with Affirm, you can take control of your education even if you cannot pay out of pocket immediately.
The Surgent CISA Ultimate Review Course package gives you the best benefits, with unlimited access to the review materials until you are ready to take the exam.
Course Features
More than 1,020 multiple-choice questions with thorough answer explanations.
More than 110 videos containing lectures about CISA test material.
Hand-held flashcards as memory devices.
Customer support from expert professionals.
Can do as many practice exams as you would like.
Pros/Cons
The pros are:
Affirm payment option as low as $91 monthly.
ReadySCORE technology allows you to see your performance on a practice test.
The ultimate package gives you unlimited access to CISA review materials.
A pass guarantee or Surgent will cover your fees.
Access materials using any device.
Surgent CISA Reviews
So I passed the CISA on the first attempt with probably around a month of study total.
Background: I work in Risk assurance at a big 4 and I have about 2 months of experience with IT audit.
Thoughts on Exam: While the exam was definitely difficult it was much easier and more straightforward than I was expecting. Having relevant work experience definitely helped me "think like an IT auditor" which is what you need to be able to do on the exam.
Study materials: I used Surgent CISA prep for studying and only used the question bank.
Pros: Cheap (375$) and effective. Questions are pretty relevant to things you will see on the exam.
Cons: Adaptive technology. This may seem like a weird one but I found that this actually hurt me when studying. Since it pinpoints your weaknesses, I spent a lot of time learning about and studying technical networking concepts (ie OSI layers, repeaters, modems etc.) I found that the test was not very technical and that time spent would have been better spent elsewhere.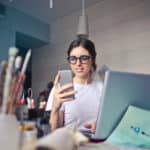 Lisa THOMPSON – Reddit
Bottom Line
Surgent offers scholarships for eligible students with a high enough GPA of 3.0 or greater. Students applying must also be studying for an accounting degree or a finance major and send in a copy of what their transcript looks like now.
---
Dooey CISA Training Course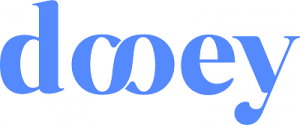 The Dooey CISA Training Course allows you to do a self-paced or live online instruction choice to review for the exam the way you desire. If you catch the course at the right time before purchase, you can get a percentage off your review course fee.
Course Features
For the Dooey CISA Training self-paced course, you will receive the following:
10 case studies.
29 hours of content to teach yourself.
Five test papers related to the industry.
Five practice exams.
Must complete at least 85% of the course.
Score a 60 or higher on one simulation test for course completion finalization.
For the Dooey CISA Training live online instruction course, you will receive the following:
Choose the dates and times that work for you to study during live instruction.
Same features as self-paced courses.
Except the 29 hours will be live instruction.
Pros/Cons
The pros are:
Choose between self-paced or live instruction options.
Focuses on the five main categories.
Targets various professions such as chief compliance officers, security managers, et cetera.
Can complete 85% to 100% of the coursework.
Receive expertise from ISACA-accredited online instructors if doing the live online instruction option.
The one con about this course is that you only have to pass one simulation exam with at least a score of 60. Hence, it sets standards low for test takers to do the bare minimum.
Bottom Line
You get the $139-value ISACA Official Review Manual no matter the course option. Plus, you will get questions like the ones on the CISA exam with explanations for each correct answer.
---
CISA Super Review Course

Allen Keele has used his CISA Super Review Course to help professionals pass the CISA examination since 2006. Highlighting all five domains throughout practice examinations, Keele prepares CISA test takers for every question possible on the exam.
Course Features
The features of the CISA Super Review Course include:
900 different practice questions.
Four practice exams with 150 questions each with timed simulations.
62 practice examinations
650 PowerPoint slides that cover all five categories in the exam.
Includes ten bonus exams for disaster recovery and consolidated resilience, which supports topics from the five domains.
Pros/Cons
The pros are:
"No-Questions-Asked Guarantee," which offers you six more months of review course access if you don't pass.
Earn 40 CPE credits once you complete the review course.
The narration is in a natural voice from Allen Keele.
See Keele's LinkedIn profile before purchasing the course.
Includes a free 20-minute demo before purchase.
The cons are:
180-day course access at $800.
No videos, only slides.
Bottom Line
Allen Keele puts a personal touch on his CISA review course with a small, interactive demo and exclusive content for a higher-echelon price. Go back and forth on the slides as needed until you understand all the content, and take the tests as many times as possible for information retention.
---
CISA Review Course by ISACA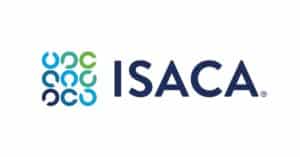 ISACA, or the Information Systems Audit and Control Association, is one of the leading companies in the industry that offers a comprehensive CISA review course. As a member, you can get $100 off the review course versus the rate charged for being a non-member.
Course Features
The CISA Review Course by ISACA course features include:
22 hours of review material.
A 75-question online practice examination.
Study resources to download and use.
A self-assessment to evaluate your current knowledge that's 50 questions long.
Pros/Cons
The pros are:
One-year access when you purchase the review course.
Earn 28 CPE credits when you complete the review.
Each course segment focuses on one of the five domains of the CISA exam.
The industry leader in CISA and other certification exams.
Interactive study platform with self-paced learning.
The cons are:
No refund guarantee.
No pass guarantee.
Bottom Line
If you are confident in passing the CISA exam, and you do not mind this course not having a pass guarantee, the ISACA CISA review course is right for you! The guidance from industry experts should be enough reassurance of passing the examination.
---
Master of Project CISA Study Materials

The Master of Project CISA course touts a 99.6% success rate with exam takers. Choose from Monthly, Annual, or Lifetime. If you only have a few months left, the monthly option would give you the quick review you need at a low cost. Select the best package based on your desired study pace. 
Course Features
The features of the Master of Project CISA course include the following:
More than 10 hours of content review.
Over 70 unique lectures to help you understand CISA material.
Choose between all-virtual, live online instruction, or hybrid.
Pros/Cons
The pros are:
30-day money-back guarantee.
Receive a certificate upon course completion.
Set aside study time based on your schedule.
Receive lifetime access to the course with the Lifetime package.
The one con is that there are not as many content review hours as in other courses.
Bottom Line
Get a quick review of the CISA exam in the way you want the information. The many lectures available increase overall interactivity and understanding of the course materials.
---
Global Knowledge CISA Online Training Course

The Global Knowledge CISA training course encompasses the five domains of the CISA exam throughout a four-day live online course that is eight and a half hours long each day.
Course Features
The course features of the Global Knowledge CISA training course are:
Creating an IT audit strategy while following IT compliance.
Enhance understanding of Information Technology security policies.
Undergo five modules, which is one for each domain on the exam.
Pros/Cons
The pros are:
Live online instruction makes course review more interactive with peers and instructors.
All five domains on the exam were covered thoroughly.
ISACA-certified coursework and instructors.
Get a quote to see if you are eligible for a discount on the course fee.
The cons are:
Highest price.
Choose only from live virtual instruction or group training.
One live instruction course is usually available at a time.
Bottom Line
While the course fee is a little high, you get an interactive experience with live online instruction that lasts 34 hours. If you need a quick overview before taking your CISA exam, this is the review for you!
---
Udemy CISA Study Materials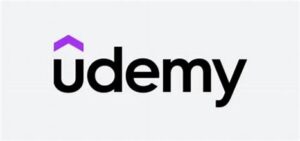 The Udemy CISA review course is a bestseller to help test takers ready for the CISA exam. There are more than 13,000 students enrolled, and it has a 4.4-star rating. Hemang Doshi created and published this course with close captioning in English or Spanish.
Course Features
The course features for the Udemy CISA review include the following:
17 hours of self-paced CISA video content.
Five articles about CISA to further understanding.
Over 1,000 practice questions.
Learn about ISACA audits.
Flashcards for enhanced learning.
Enhance knowledge of Information System Audit.
Pros/Cons
The pros are:
Watch it on a smartphone or television.
Self-paced online format with lifetime access after purchase.
Questions come from the recently updated CISA Review Manual.
Top companies in the industry, such as Nasdaq and WordPress, offer this course.
Receive a certificate of completion at the end.
The con is that there are no timed mock examinations like other courses.
Bottom Line
While some exams require that you have at least five years of experience in the field before signing up, the Udemy CISA review course does not. Start with a fresh slate learning CISA from square one.
---
General Exam Information
The CISA exam stands for Certified Information Systems Auditor. It tests the exam taker's understanding of five main categories within the questions:
How to protect information assets

Cybersecurity tactics.
Limits of physical access to an information system.

Information systems operations

How to back up data in the event of hacking or other types of information loss.
Planning to continue business in the wake of challenges.

How to audit information systems

Professionalism behind auditing procedures.
Proper implementation of risk assessments

Government procedures and IT management

Discovering the most pertinent problems related to this category.
Enhances the quality of the information system.

Implementing, developing, and acquiring information systems.

How to build and design information systems.
Getting information systems secured.
When someone becomes a Certified Information Systems Auditor, they can make about $149,000 annually.
---
Buyers Guide
When you are ready to purchase a CISA review course, reassure that it has the following:
Certified instructors.
The material covers all five domains of the examination.
Give you various study options (online self-paced, live online instruction, or hybrid).
Grants CPE credits to enhance your career portfolio.
---
Conclusion
Studying for the CISA exam will be a time-consuming yet rewarding first-time career experience or a career-change endeavor. Review the course content for at least an hour per day, split up into 20-minute study sessions to retain information.
---
Frequently Asked Questions About the CISA Exam
Now that you know more about the best CISA study materials, here are answers to your frequently asked questions about the exam!
How do I pass the CISA exam?
Pass the CISA exam by studying the course information contained in the five domains of the examination. Continuous review and learning of the concepts are the only ways to pass.
How much does the CISA exam cost?
If you are a member of ISACA, the CISA exam costs $575. However, if you are a non-member, it will cost $760.
How many people have passed the CISA exam?
There are more than 200,000 CISA holders throughout the globe certified by ISACA alone.